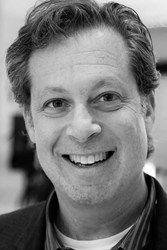 "We always want our clients and staff to be fully aware of First Title's commitment to compliance on an annual basis."
Rockville, MD (PRWEB) August 05, 2013
First Title & Escrow, a leading national title and closing service provider, has been successfully vetted and fulfilled the Statement on Standards for Attestation Engagements 16 (SSAE) SOC1 Type II service audit. The report not only confirms First Title's meeting or exceeding of compliance standards, but also ensures their credibility as a third-party title solutions provider.
The report comes shortly after the Consumer Financial Protection Bureau (CFPB) announced new rules and regulations under the Dodd-Frank ACT. As a result, mortgage lenders and banks need to make sure that they are working with credible and regulatory compliant service providers by conducting a thorough vetting process. The first step is to look to a vendor's compliance of SSAE 16 standards to fully understand their system management, controls and security procedures to protect customer related data.
First Title values building strategic partnerships with lenders and banks to ensure that they are receiving fully compliant, real estate title and closing services solutions. They consistently adhere to the latest CFPB standards and regulations, and continue to maintain their reputation as a highly reputable and trustworthy national title company.
"We always want our clients and staff to be fully aware of First Title's commitment to compliance on an annual basis," stated Stephen Papermaster, President and CEO of First Title & Escrow. "The service report reaffirms the quality of our title and closing services, and our continued pledge to meet or surpass title industry standards."
The SSAE 16 SOC1 Type 2 report was conducted and evaluated by a third party auditing and accounting firm, testing controls relating to vendor management, title review, post-closing and disbursement procedures, computer operations and backup, information security, data communications and change management.
###
About First Title & Escrow, Inc.
First Title & Escrow, Inc., based in the Washington, DC area, is a service-oriented, multi-state title and real estate settlement services company. The firm serves lenders, banks, investors, law firms, asset managers and government sponsored enterprises, Fannie Mae and Freddie Mac, through FT's subsidiary company, Streamline Title & Escrow Services, LLC.
Since 1997, First Title has offered a centralized title and closing services solution through the use of the most advanced, proprietary web-based technologies combined with experienced human resources and personalized service. First Title established a market advantage through the development of a proprietary web-based transaction management platform that allows not only for placement of product and service orders and third party collaboration features, but includes vendor management and process flow tools for life cycle management of each asset, tracking and reporting features and instant document generation.
If you would like more information about this topic, or to schedule an interview with Stephen Papermaster and Doug Dennison, please call Marc Lizmi at 301-315-8177 or email Marc at mlizmi(at)firsttitleservices(dot)com. You can also visit http://www.titlecompany.com or http://www.firsttitleservices.com for more information.