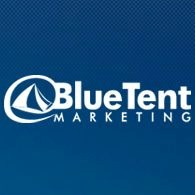 The recognition highlights a core principle at Blue Tent that a healthy balance between work and life is essential for success.
Carbondale, CO (PRWEB) August 03, 2013
Outside's "Best Places to Work" project celebrates the innovative companies setting a new standard for a healthy work-life balance. The list was compiled with the help of the Outdoor Industry Association and Best Companies Group. The year-long selection process began with an outreach effort that identified a wide range of nonprofit and for-profit organizations with at least 15 employees working in an office in the United States. Participating companies were sent confidential employee-satisfaction surveys and employer-questionnaires to collect information about benefits, compensation, policies, job satisfaction, environmental initiatives and community outreach programs. The experts at the Best Companies Group then analyzed the results and selected the companies that best enable employees to pursue active lifestyles while also supporting their social and environmental contributions.
This year's "Best Places To Work" list highlights not only the Top 100 companies, but will also spotlight those on the list that offer the best perks, including "Fitness-Friendly" companies, those with the most liberal "Flex Time" policies, the "Best Travel Perks" and those with the "Best Office Culture."
"We are honored to learn of the news from Outside and to be acknowledged alongside so many remarkable companies," said President of Blue Tent Marketing, Peter Scott. "The recognition highlights a core principle at Blue Tent that a healthy balance between work and life is essential for success. We owe a special thank you to our talented team as well as our clients who continually challenge us to think beyond industry standards. We are very fortunate to live in the Rocky Mountains and even more fortunate to work with so many inspiring and dynamic individuals."
"We're proud to publicize the efforts of these 100 companies," said Outside editor Christopher Keyes. "They each show a real commitment to creating active, healthy work environments and put a premium on innovative benefits. Year after year, Outside's Best Places to Work program demonstrates that America's most successful companies are the ones that consistently promote true work-life balance for their employees."
Blue Tent Marketing is headquartered in the heart of the Rocky Mountains. As a leading online marketing agency, Blue Tent specializes in engineering revolutionary solutions for small to medium sized businesses particularly in the outdoor adventure, hospitality, tourism, resort and vacation rental industries.
About Blue Tent
Blue Tent Marketing is a full-spectrum web marketing agency located in Carbondale, Colo., with a dedicated focus in the outdoor adventure industry as well as hospitality, tourism, and vacation rental. With a growing team of more than 40 employees, Blue Tent offers a unique blend of products and services that create comprehensive, successful, online marketing strategies for small to medium sized businesses. Blue Tent's services range from custom web application development, to email marketing, search engine optimization, business consulting, and more. Blue Tent strives to help clients "Win on the Web."
About Outside
Outside is America¹s leading active lifestyle brand. For more than 30 years, Outside has covered travel, sports, adventure, health, and fitness, as well as the personalities, the environment, and the style and culture of the world Outside. The Outside family includes Outside magazine, the only magazine to win three consecutive National Magazine Awards for General Excellence, The Outside Buyer's Guides, Outside Online, Outside Television, Outside Events, Outside+ tablet edition, and Outside Books. Visit us online and on Facebook.
About The Best Companies Group
Best Companies Group works with national and local partners around the country to establish and manage "Best Places to Work," "Best Companies," and "Best Employers" programs on a national, statewide, and regional basis. Through its thorough workplace assessment, utilizing employer questionnaires and employee-satisfaction surveys, BCG identifies and recognizes companies who have been successful in creating and maintaining workplace excellence.
About the Outdoor Industry Association
Founded in 1989, Outdoor Industry Association (OIA) is the premier trade association for companies in the active outdoor recreation business. OIA provides trade services for over 4000 manufacturers, distributors, suppliers, sales representatives and retailers in the outdoor industry. Outdoor Industry Association seeks to ensure a healthy and diverse specialty retail and supply chain based on quality, innovation and service. To this end, OIA works diligently to raise the standards of the industry; increase participation in outdoor recreation to strengthen business markets; provide support services to improve member profitability; represent member interests in the legislative/regulatory process; promote professional training and education; support innovation; and offer cost-saving member benefits. Search for outdoor-industry jobs is at OIA's career center: http://www.outdoorindustry.org.