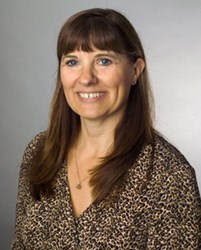 Portland, OR (PRWEB) August 01, 2013
Rhonda Mulford was promoted to vice president, international sales and special programs at Kirkman Group, Inc. last week.
Mulford has worked for Kirkman Group, Inc. for more than 16 years, starting in the packaging department. She was later promoted to a group leader in charge of customer service and human resources and shipping. In 2011, she was named division head of services at Kirkman and in 2012, Kirkman's Internet technology operations were also put under her supervision.
Mulford was recently promoted to her current position in which she will be responsible for Kirkman's global expansion.
This promotion was one of several announced by David Humphrey, president and CEO of Kirkman Group, Inc., that took affect last week.
The promotions include: Kulani Mahikoa to Executive Vice President, Marketing, Sales and Services; Jim Hall to Senior Vice President in addition to his position as Chief Financial Officer; Larry Newman to Vice President in addition to his position as Chief Operating Officer, Technical and Regulatory Affairs; and Rhonda Mulford to Vice President, International Sales and Special Programs.
"These changes have been made to meet the needs of Kirkman's current operations," Humphrey said. "All individuals promoted have been with us for many years and exemplify what's best of Kirkman® - - dedication to our customers."
About Kirkman®
Kirkman® is the leading manufacturer of nutritional supplements for individuals with special sensitivities and dietary requirements. Founded in 1949, Kirkman® is also the oldest nutritional supplement company serving the special needs community. This experience has allowed Kirkman® to pioneer effective products in many areas of nutritional supplementation for individuals with special health needs. To learn more about Kirkman®, visit the company website at http://www.kirkmangroup.com.