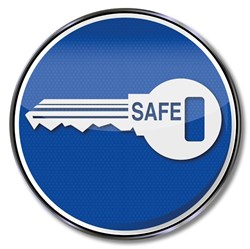 Orange, CA (PRWEB) August 02, 2013
As of August 1st, Broadview Mortgage has seen interest rates at a four week high. Traditionally, 30 year mortgages have the highest interest rates compared to 15 year, 10 year, and adjustable rate mortgages (ARM).
Adjustable Rate Mortgages, or ARMs, are a valuable home mortgage financing option that can offer a wide range of extremely secure solutions for the right person.
Adjustable mortgages got a bad name in the sub-prime days by being associated with two year fixed loans, and option ARM mortgages that offered partial payment options that didn't even cover the interest due on the loan.
The fact is, Adjustable Rate Mortgages are extremely secure and carry no surprises if the loan officer does a good job of explaining how the loan works.
ARM Terms and Definitions:
Fixed Rate Period – ARM mortgages are typically fixed for period of time, and then begin to adjust after that. Common Fixed Rate Periods for ARM loans are five years, seven years and 10 years. These loans have names like 5/1, 7/1 & 10/1 ARM.
Adjustment Period – With a 5/1, 7/1 & 10/1 ARM, the first number represents the number of years the rate will be fixed, and then, once the fixed period is up, the second number – usually one (year), will state how often the rate can adjust.
Adjustment Caps – The adjustment caps determine the maximum amount that an interest rate can adjust, either up or down. Adjustment caps will often describe the initial adjustment period, the maximum a rate can adjust during the adjustment period, and the maximum a rate can adjust during the life of the loan.
Index – The index is the money market fund used to determine the baseline for which the interest rate adjustment is made. The most common ARM Indexes are the London Interbank Offered Rate (LIBOR), or the One Year US Treasury. An internet search will provide the current and historical LIBOR index rates
Margin – A Margin is what is added to the margin to determine the newly adjusted rate. Margins can range, based on the type of loan. A common ARM margin would be 2.25%.
It's important to ask the right questions when speaking to a loan officer to clearly define exactly what the terms, caps, margin and index are for an ARM.
Once the fixed period of an ARM is up, the lender will send a notice prior to the adjustment of the ARM mortgage so there should never be any drastic surprises. The adjustments to a loan are easy to calculate with a little bit of practice.