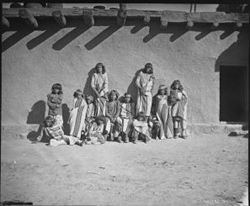 The Zuni's are peaceful people that have preserved a very long culture.
(PRWEB) August 01, 2013
The Zuni people and their culture dates back thousands of years in the Southwest United States. Now, a new website is taking an in-depth look at the unique history of the Zuni Indians and their tribes. Visitors of zuniindian.net will find information related to the Zuni society development, their historic language, their culture and their history.
"The Zuni's are peaceful people that have preserved a very long culture", says spokesperson Amanda Prow. "They are one of nineteen tribes in the southwest area. The mountains, deserts and forests are held high as sacred land to the Zuni people, something they had to defend against the Spaniards many years ago."
The Zuni language has been preserved by tribal elders and parents by passing it down to their ancestors. "There is no other language related to the Zuni people and was once preserved into a written book by Curtis Cook who studies the Zuni people and spoke with members of the tribe," says Prow.
This written form of the Zuni language can be found in the Library of Congress. It wasn't until the Zuni tribe members began dying off that the Zuni language was on the verge of being lost.
"The Zuni people feared that if this happened, they would not be able to communicate with their ancestors in prayer." The Shalako, for example, is one of the festivals that the Zuni people perform to bless the new homes built in their reservations.
The society of the Zuni people developed once the United States acquired New Mexico as a state. This allowed the Zuni's to expand their agriculture of wheat and maize and their jewelry making. "This made it easier for the Zuni tribes to trade and sell their pottery, baskets and jewelry to the other tribes and tourists in the area," say Prow.
Year after year, people from around the world travel to the Southwest part of the United States to visit the historic reservations of the Zuni people. For historians that are interested in the Zuni tribes, their culture and their works of art should visit http://www.zuniindian.net to find out more.