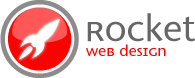 Rocket Web Design offers great looking websites at unbelievable prices.
Salt Lake City, Utah (PRWEB) August 02, 2013
In addition to the increasing domination of the Internet over the business world, there has been an influx of web designers. Each offers premium custom web design at a given rate, but none have manage to match neither the quality nor the affordable pricing that Rocket Web Design has to offer. Rocket Web Design, having been providing top quality SEO, CMS, and creating new logos for companies all over the Western Hemisphere, has become one of the most highly respected web design firms out there, with quite a portfolio of satisfied clients to back it up.
Not only has Rocket Web Design managed to propel thousands of up-and-coming companies into the twenty first century but also has increased web traffic for them as well. This essential function has proven absolutely critical in this modern era of the online business realm, since companies are now reaching out to new clients, contacts, and associates through their websites rather than on sales calls or more traditional forms of professional association. Rocket Web Design has the capability to create custom web design specific to any given company's needs so that it not only will have a professional and polished new logo to represent it, but also a fully functional website capable of thrusting them into the online professional world with increased web traffic.
One important aspect of Rocket Web Design that especially separates them from other web designers is their steadfast commitment to lowering prices across the board. They are proud to offer their web design services, increased visitors, and a new logo for a reasonable price based on the package a company selects. The packages vary greatly and are suited for any business and professional needs. With each package and new logo come SEO and CMS, two elements of custom web design that are sure to bring about great success to any company through the resulting increased web traffic. All of these services are more are offered by Rocket Web Design for rates so affordable that clients will never again have to look elsewhere to take care of their website needs. Rocket Web Design is the only web designer that most clients will ever need again, with excellent and necessary products available at a very affordable rate.
For more information about Rocket Web Design, please visit them at their website: http://www.rocketwebdesign.com.