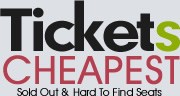 With songs often changing dramatically to alter melody, lyrics, and even include extensive spur of the moment solos, the DMB concert experience stands to be one that fans across the music industry revere with no two concerts exactly the same.
Denver, CO (PRWEB) August 01, 2013
Dave Matthews Band concerts represent an improvisational musical ability unrivaled in the industry. With songs often changing drastically to alter melody, lyrics, or even include extensive spur of the moment solos, the DMB live performance experience stands to be one that fans across the music industry revere as a musical epiphany in sound and spirit which constantly redefines itself, making no two concerts exactly the same.
With 30 Million records sold world-wide, and over 20 years of touring, Dave Matthews Band expands their summer touring legacy. After 14 Grammy nominations and countless hit singles, Dave Matthews Band continues to be a monumental voice in rock today, but fans know that nothing compares to the DMB concert experience.
Dave Matthews Tour Dates in 2013 feature outdoor concerts in close proximity to major cities such as Commerce City Colorado near Denver, Quincey Washington between Seattle and Spokane Washington, Irvine California south of LA, Saratoga Springs north of Albany New York, Chula Vista California between San Diego and the Mexican border, Mountain View California near both San Jose and San Francisco as well as Salt Lake City and Lake Tahoe at Stateline Nevada. If one of the Dave Matthews tour stops lies just a bit too far think about a Salt Lake City hotel or an overnight stay close to whichever concert is closest and make a trip out of it. Music fans in Washington should also note the Eagles Tour 2013 resumes in Seattle September 4 and the Pearl Jam Tour visits both Seattle and Spokane in the late fall.
This tour promises to include hits from Dave Matthews Band's most popular albums such as "Crash," "Under the Table and Dreaming," and "Busted Stuff," as well as their newest album "Away From the World," released in 2012.
Though many dates and locations are already sold out, Tickets-Cheapest.Com hosts some of the lowest concert ticket prices available for Dave Matthews Band tickets across the country. Dave Matthews Band will be touring with Snoop Dogg in Colorado, and The Head and the Heart throughout the remainder of the summer.
The embodiment of creative songwriting, and a beautifully intertwined musical ensemble, Dave Matthews Band looks to bring their legendary sound to new audiences as well as life-long fans this summer. Whether a frequent concert goer, or simply a lover of music, don't miss the opportunity to be a part of one of the greatest live performers of rock today.
About Us:
Financial Firebird Corporation, established in 2000 and a proud BBB member, provides unbiased consumer information particularly involving personal unsecured debt or mortgages, software and marketing services. These sites for consumers to buy tickets online operate in the resale market and maintain no relationship with the venues or performers. The resale ticket market allows consumers access to popular events including sports, concerts, and Broadway shows once the box office has sold out. Consumers may also buy premium seats when the venue no longer offers any inventory. Within the group of these secondary market ticket services the Financial Firebird owned ticket sites offer lower prices than competitors. Find the site at Tickets-Cheapest.com.