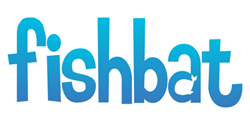 Bohemia, NY (PRWEB) August 02, 2013
On August 2, fishbat, one of the nation's leading online marketing firms responds to an article published on Mashable, which details the latest app from the San Francisco 49ers NFL team that helps fans locate the shortest concession and bathroom lines in the stadium.
According to the article published on Mashable on July 31 titled "App will direct sports fans to shortest beer and bathroom lines", the San Francisco 49ers are set to release an app that will help fans quickly and easily locate the shortest lines for concession stands and bathrooms within the brand new Levi's Stadium.
The article says the app feeds fans information in real time to help them find the most efficient route to the fastest moving line in their section of the stadium. It can direct them to a multitude of different locations such as the nearest gift shop or concession stand.
Justin Maas, vice president of client relations at fishbat, says that this app has great marketing potential. "I think that online marketing firms and other advertisers could use this app very effectively," Maas says."Perhaps a system could be developed where priority is given to certain shops or restaurants within the stadium, placing them higher on a list over competitors. There's also a huge potential for monetizing the app or adding mobile ads to help financially support the team and its sponsors."
The app also allows fans to review plays if they miss part of the game while they are getting food or going to the bathroom, says the article.
"Today, everyone is trying to stay connected," he says."It's interesting to see the amount of work a sports team will put into ensuring that visiting fans have that level of connectivity that we seem to take for granted on a normal basis. It's a sign of future things to come regarding public Internet and location specific apps."
fishbat, Inc. is a full-service digital marketing and social media agency dedicated to connecting all types of businesses with their target audiences in the most effective and efficient way. Through innovative strategies in social media management, search engine optimization (SEO), branding, web design, reputation management and public relations, fishbat promotes a consistent and professional online voice for all of its clients.
#####