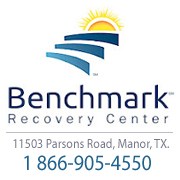 Austin, TX (PRWEB) August 02, 2013
On Tuesday, August 6, 2013, Greg Fabry, Executive Director of the Benchmark Recovery Center (BRC) Men's Program, will be in Austin, speaking at the "Building a Recovery-Oriented System of Care" panel series, hosted by Addiction Professional.
The panel event is set to take place at Maggiano's Little Italy from 11:00 a.m. until 1:00 p.m. (CT).
National Drug and Alcohol Addiction Professionals Converge in Austin, TX
Fabry will be one of several addiction professionals and guest panel speakers in attendance. Besides Fabry's presence at the panel meeting, Benchmark Recovery Center is also proud to be a sponsor of the Addiction Professional panel event this year. Previously, BRC attended the Addiction Professional panel event, held in Salt Lake City.
The "Building a Recovery-Oriented System of Care" panel discussion will be bringing together drug and alcohol addiction experts from around the United States. These professionals will be working together to determine how to better collaborate with healthcare providers to further assist addicts as they journey through the recovery process.
You can view additional information about the Addiction Professional panel meeting by visiting their website at the following link: http://www.addictionpro.com/page/building-recovery-oriented-system-care-austin-tx.
About Greg Fabry
Greg Fabry was recently named Executive Director of the Men's Drug and Alcohol Recovery Program at BRC. Along with overseeing the daily operations of the Men's Program, Fabry also mentors residents and leads group in the drug and alcohol recovery process. Currently, Fabry is a BBA candidate in management at Texas State University. He has also completed academic coursework towards receiving accreditation as a Licensed Chemical Dependency Counselor.
About Benchmark Recovery:
Formerly known as Mark Houston Recovery, Benchmark Recovery Center, is a Texas drug and alcohol recovery center offering a high level of care that includes learning the life skills and spiritual practices needed to help residents free themselves from alcohol and drug addiction and reclaim their lives.
Press Contact
Marsha Stone
Benchmark Recovery Center
11503 Parsons Road
Manor, TX 78653
(866) 905.4550
RecoveryInfo(at)BenchmarkCenter(dot)com