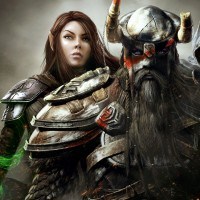 (PRWEB) August 05, 2013
Bethesda's upcoming spring release The Elder Scrolls Online has been causing buzz in the gaming industry ever since it was announced. The game is set to release with five different classes for players to choose from, but is there a chance fans will see more classes added upon release? Currently the named classes are: Dragonknight, Sorcerer, Nightblade, Templar, and Warden.
Although starting classes exist in ESO, players should be aware that all classes are just to get players started, but after that point each individual character is customized much further as they play through the game, regardless of their class. This means that seeing a sixth class added to The Elder Scrolls Online is a lot more unlikely, since classes are bit less important.
If they were to incorporate a new class, it would probably be some sort of a ranged Hunter or Archer type class. Reason being that there is currently the Dragonknight which is similar to a Warrior, the Sorcerer is similar to a Mage, the Nightblade is similar to a Rogue, the Templar is similar to the Paladin, and the Warden is similar to the Cleric, leaving what is arguably the sixth most popular fantasy role playing class which is the Hunter/Archer.
Information is still limited on the Elder Scrolls Online classes (along with every other area of the game) so it is also possible that these classes could really cover multiple types of characters. If that is the case, the Nightblade being a mix of a Rogue and an Archer is definitely something that would be feasible.
There is the Synergy aspect of ESO as well which should be considered, since Synergy allows certain classes to work together with other specific classes to unleash powerful abilities. With this in mind, it might make sense to add a sixth class if things need to be evened out, but maybe five makes a perfect balance.