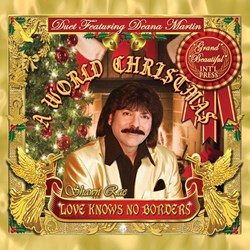 The positive and hopeful note in all this is that two Muslims, one originally from Iran, the other from Pakistan are both working to bridge gaps by creating interfaith harmony for a better understanding between the East and West
(PRWEB) August 02, 2013
The recent interview between Fox News commentator Lauren Green and Muslim author Reza Aslan, Ph.D. has created a lot of controversy. Quite a few journalists and numerous comments by the public regarding the debate seem to have cast Fox News's "Spirited Debate" program in an embarrassing light. It appears that interviewer, Lauren Green, felt that her questions weren't addressed sufficiently, perhaps they weren't. Author Reza Aslan felt that he answered them quite aptly and perhaps he did. Whichever side the viewer decides to choose, there seem to be enough opinions that could back up either choice.
Today's religious climate seems to be one that is fraught with tension, fear, trepidation and misunderstanding. In this case, both sides of the coin need to tread with great sensitivity when discussing religious matters because of the growing uneasiness that surrounds this controversial topic. Even though Ms. Green's questions may have been perceived as inflammatory, mocking and repetitive; the public outcry to see her terminated or to apologize seems to be excessive and unfair. With that said, it does not mean that Dr. Aslan was completely innocent even though he appeared calm and dignified. For example, rather than mentioning his 4 degrees and his wife and family's Christian background as justification for his book, he could have used this interview opportunity to increase Fox News's viewers understanding of the Muslim world. Besides many other commonalities between the Christian and Muslim faiths, it is not commonly known that Muslims have a true admiration and appreciation of Jesus and his genuinely critical role in Islamic history. Muslims do believe in the virgin birth of Jesus. The Quran mentions Jesus by name twenty-five times, while it only mentions the Prophet Muhammad a total of five times. The belief in Jesus is a requirement of Islamic faith for all Muslims. Furthermore, Jesus is also considered to be the Messiah in Islam. Finally, Muslims believe that Jesus will return to earth near the Day of Judgment to restore justice and to defeat "the false messiah", also known as the Antichrist.
In revisiting Ms. Green's line of questioning it is important to understand that her audience would have an interest in what she was asking. She did not appear to be questioning Aslan's academic credentials but rather his motivation in writing about Jesus based on the following possible reason. Green's audience could certainly question the motivation of a former Christian's conversion back to Islam and be suspicious of his scholarly work on Jesus. Aslan's responses could have been more responsive to the queries posed but he appeared somewhat puzzled by the line of questioning.
In conclusion, an apology is not necessary by either party. However, it could be useful and effective for Fox News audiences if both parties reconvened to share each other's points of view to discuss Aslan's book on Jesus again. If viewers can better understand both Ms. Green's position (of representing her audience and not herself) and know where Dr. Aslan is coming from (as an educator and scholar), then this could lead to a more harmonious atmosphere where learning could take place rather than the appearance of discord.
Aslan's positive interfaith harmony work is being promoted to largely Christian audiences. Shawn Rae's Christmas Album, 'A World Christmas, Love Knows No Borders' (the first Christmas album from the Muslim world in respect of Christianity, utilizing the services of Christians, Jews, Muslims and other faiths to complete it) was promoted internationally to predominantly Muslim audiences. (See Shawn Rae's live Christmas Performance: http://youtu.be/2wEIvEWBZV4). The Christmas album's American debut is set for December 2013, which includes a new duet, 'Baby It's Cold Outside' with singer, actress, Deana Martin, daughter of American icon Dean Martin. Shawn has also faced similar challenging interviews as that of Aslan, including ominous warnings by some quarters of the Muslim world for singing Christmas songs while Muslims were being killed by Christian drones and Christian wars being waged against Muslims in Iraq and Afghanistan.
Shawn is a Muslim from Abbottabad, Pakistan (where Bin Laden was shot and killed) and comes from the same ethnic Pashtun background as the Taliban. The positive and hopeful note in all this is that two Muslims, one originally from Iran, the other from Pakistan are both working to bridge gaps by creating interfaith harmony for a better understanding between the East and West.
More info: Shawn Rae Video Bio 2013: http://youtu.be/jBt9I3g362Q and at http://www.ShawnRae.com