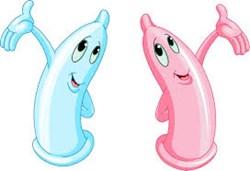 Get herpes support at http://www.HerpesSupport.net.
NY, US (PRWEB) August 06, 2013
HerpesSupport.net is a warm-hearted herpes support and dating site. It is headed into its 12th year of providing herpes singles with an easy and convenient way to meet and fall in love. Male and female herpes singles 18 years old or more can sign up and create a free profile that will help them meet single with same condition to date.
CDC estimates that, annually, 776,000 people in the United States get new herpes infections. Genital herpes infection is common in the United States. Nationwide, 16.2%, or about one out of six, people aged 14 to 49 years have genital HSV-2 infection. Over the past decade, the percentage of persons with genital herpes infection in the United States has remained stable. However, hope comes in the form of HerpesSupport.net, the exclusive herpes support groups with countless members in the US, UK, Canada, Australia and Europe.
What make it a popular herpes support site?
1. It is a completely anonymous dating site for herpes singles.
2. It is a warm-hearted and exclusive community where Herpes singles can meet new friends or get herpes support.
3. Registration is swift, simple, secure and most importantly, completely free of charge.
4. Members can learn about herpes medical information and treatments, help and advice.
5. Members can search profiles posted on the site using the great simple-search function.
6. Members can send winks without limitation.
7. Members can have online live chat with other singles using the online live chat function.
8. Members can create blogs to get to know others a little better and get involved in Internet-blogging, a fantastic new communication craze online.
9. Members can choose open private album to the exact user if they are interested in someone
10. "All profiles are manually screened, no scammer, no spammer!" states the About page, which also boasts hosting 15,000 or more daily active members.
All in all, this site is pretty good. To learn more about it, visit http://www.herpessupport.net