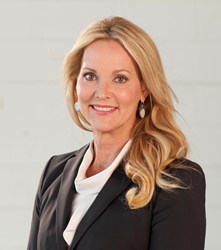 Our very modern and expanded headquarters in Chennai mirrors our company's global growth in recent years. We are proud to open our beautiful new facility in India to our many clients, friends and the business community. –Lori Blaker
Rochester Hills, MI (PRWEB) August 05, 2013
TTi Global (India) will mark the opening of its new leading-edge regional headquarters by hosting High Tea and a company open house on August 12th, 2013. Joining the festivities will be President and CEO Lori Blaker, who will arrive to meet with TTi Global customers and employees on this special occasion.
The regional headquarter are based in Chennai, in the Tamil Nadu province of India. The interior of the 7800 square-foot facility features a high-tech, open environment that supports work teams and multiple projects. The facility boasts one main conference room and three break-out rooms that service as meeting rooms. The new offices are large enough to house as many as ninety-four employees.
"Our very modern and expanded headquarters in Chennai mirrors our company's global growth in recent years." Blaker said. "We are proud to open our beautiful new facility in India to our many clients, friends and the business community."
Managing Director of TTi Global India, Anthony Vinodhraj states, "We are very honored to have our CEO and President Lori Blaker in attendance for this special event. It gives our customers the chance to meet with an extraordinary global business leader. Through her leadership we have earned a leading role in providing technical training to such automotive giants as Ford, Toyota, Audi, Volkswagen, Fiat and Renault. We are growing rapidly and our product and service department has to expand to support increasing domestic and international projects.
More About TTi Global
TTi Global oversees operations on five continents with offices spanning the globe, which include Australia, Brazil, Canada, Chile, China, India, Japan, Mexico, Peru, South Africa, Thailand, Venezuela, UK and most recently Afghanistan.
With a staff of over 2000 employees in international operations, they offer a wide range of services, tailor made to drive business goals, including business consulting, research, staffing, workforce development and learning solutions. TTi Global world headquarters are located in Rochester Hills, Michigan. Visit us at http://www.tti-global.com.