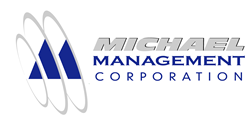 Our SAP training catalog has grown to 900 hands-on simulations.
San Diego, CA (PRWEB) August 05, 2013
Michael Management Corporation, a leader in SAP training and eLearning solutions, released its completely redesigned course catalog today. The redesign is part of the company's initiative to simplify the SAP training process. By giving existing and prospective students a catalog that is easy to navigate, those individuals are able to quickly identify the SAP training options that best suit their needs.
"That fact that we offer so many SAP courses is a big benefit to our students, but sometimes that wealth of prospective courses overwhelms our trainees and they find it difficult to determine which courses should become part of their curriculum," said Thomas Michael, Michael Management Corporation's CEO. "To address this, we revamped our course catalog to make it easier to explore our entire body of courses and quickly identify and register for the most relevant training option. We update our course catalog twice a year so that students can always see our current and planned SAP training curriculum."
Michael Management Corporation offers 900 hands-on SAP eLearning simulations in 75 courses that educate trainees on critical functions of the SAP system, from basic introductory courses to intermediate and advanced classes. With additional courses being added each month, it became necessary to offer a way to easily navigate the course catalog. Trainees can explore six unique curriculum plans, which help instruct individuals on which courses to take, and in what order to complete those courses. This is especially helpful for individuals who seek out training for their own benefit, as well as for corporate professional development managers who may not be very familiar with SAP, but who are responsible for suggesting coursework for their employees. In addition, the course catalog includes MMC's development roadmap to outline new training courses that are currently being developed by MMC's expert SAP training designers.
To view and download Michael Management Corporation's new SAP training catalog, visit http://www.michaelmanagement.com/course_catalog.asp.
About Michael Management Corporation
Michael Management Corporation is a leading provider of SAP training, SAP access and recognized expert SAP consulting services. The company provides an unmatched level of SAP product expertise and consulting experience. Michael Management Corporation's online SAP training courses are used by many Fortune 500 companies around the world to train their users on SAP know-how. For more information, visit http://www.michaelmanagement.com.
Michael Management Corporation (MMC), the MMC Logo and the MMC Swoosh are registered or unregistered trade and/or service marks of Michael Management Corp. and are protected by US and international copyright laws. All other names, brands, logos, etc. are registered trade or service marks of their respective owners. MMC is not affiliated with SAP AG.