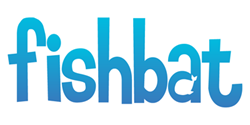 Bohemia, NY (PRWEB) August 04, 2013
On August 4, fishbat, one of the nation's leading social media agencies, comments on the impact that social media has on television.
In an article published by The Telegraph on July 11, 2013 titled, "How Social Media is Changing the Way TV is Judged," it detailed how about 62 percent of people use social media while watching television. The article says that because so many viewers are posting about television shows in real-time, there has been a rise in monitoring social media to measure the effectiveness of TV programming.
According to the article, most of these viewers are posting on either Twitter or Facebook. Sometimes Twitter and Facebook backlash can actually sentence a TV show to death. "The Wright Way," a British sitcom on BBC One, was canceled partly due to the amount of negative reaction on Twitter, the article says.
Justin Maas, vice president of client relations at fishbat, one of the nation's leading social media agencies, says people are using social media to voice opinions about what's happening and what's trending on TV. "People on social media love to feel connected," he says."Joining in on a conversation about a live show is exciting and TV producers want to engage these social media users. The more a TV show is talked about, the better it is for the company producing it. Popular television shows will often have a hashtag on the screen so that viewers can accurately tag their posts and comment on what's happening in the show. You know your show is a success if everyone is talking about it on Twitter or Facebook."
The days of reading a movie or television show review are long gone, Maas explains. "People turn to their friends and family who have similar taste in entertainment for reviews.Influential social media users or bloggers play a really important part in how producers feel about TV shows. Their opinions can either make or break a TV show."
fishbat, Inc. is a full-service online marketing company and social media agency dedicated to connecting all types of businesses with their target audiences in the most effective and efficient way. Through innovative strategies in social media management, search engine optimization (SEO), branding, web design, reputation management and public relations, fishbat promotes a consistent and professional online voice for all of its clients.
###