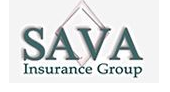 The focus with insurance, they [SAVA Insurance Group] feel, should always be on the unique needs of each individual customer.
Waterford, CT (PRWEB) August 02, 2013
Local Connecticut insurance agency, SAVA Insurance Group, is excited to launch its new modernized digital marketing campaign. The agency is focused on efforts that provide value to insurance shoppers. The focus with insurance, they feel, should always be on the unique needs of each individual customer. Now the way in which the agency connects with, markets to, and services clients in the Connecticut community is digitally enhanced.
The agency's campaign is paired with an interactive new website, http://www.savainsurance.com/. Their VIO, or website, was developed to revolutionize and modernize the online insurance shopping experience. SAVA Insurance Group hopes their improved efforts will make the insurance shopping experience more informative and personalized for individuals who might be searching for specific types of insurance coverage and services. Whether Connecticut residents need personal insurance solutions such as homeowners insurance or life insurance, or business owners in Connecticut need solutions for their EPLI or business property, the experienced agents at SAVA Insurance Group can assist you.
Dedicated to helping residents and business owners in Connecticut, SAVA Insurance Group is ready to support clients in any way they need. Filling out an online quote form is the first step and can be done right on the new website. In order to keep the best interests of every individual in mind, the agency boasts individual attention and detail as a priority. Residents can find everything they need with the qualified agents at SAVA Insurance Group.
In order to make all of this possible, the agency has partnered with Astonish– an insurance digital marketing and sales training company that specializes in modernizing the ways which the insurance industry does business. With this, the team has created a revolutionary new online marketing strategy. Their new methods include an exclusive "Virtual Insurance Office," designed to increase consumer engagement as well as provide the visitor with a more personalized experience. The Astonish campaign is also intended to help the agency both find and keep prospective clients, while continuing to broaden the agency's reach.
As part of their new campaign, communication is more widespread and easier than ever before. There are numerous ways for current and prospective customers to get in contact with agents at SAVA Insurance Group. Interested Connecticut residents can fill out a free quote online, get connected with the agency's experts on various social media platforms or just give them a call at (888)-821-4506.
About SAVA Insurance Group:
Run by a dynamic all-women team, SAVA Insurance Group offers insurance solutions for residents and business owners alike throughout Connecticut. When someone meets with an agent, they get more than an insurance policy, they get a commitment. The agents at SAVA Insurance Group work hard to provide an experience catered to the individual needs of every client – protecting what matters most to them, no matter what. Connecticut residents looking for experienced, professional agents and insurance services are welcome to give the agency a call today!