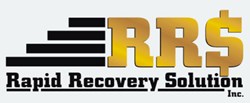 Bohemia, NY (PRWEB) August 03, 2013
On August 3, Rapid Recovery Solution comments on an article published by USA Today on July 9 titled "FTC hits debt collection agency with $3.2M fine" regarding recent developments being made by Christopher Koegel of the FTC's Bureau of Consumer Protection.
John Monderine, CEO of Rapid Recovery Solution, says, "The FTC is right in issuing the $3.2Million fine. At Rapid Recovery we have been practicing with tight and stringent observance of Fair Debt Collection Practices Act. We understand that those laws and guidelines were drawn for a very specific reason. Granted, it is our job to collect the debt, but we practice civil ways of accomplishing that goal. We are a debt collection agency, not a group of thugs and bullies. "
According to the article published by USA Today, Christopher Koegel of the FTC's Bureau of Consumer says, "The key practice we saw was calling too much," In the act of pursuing a consumer to collect a debt the collector must let the consumer know that the conversation will be recorded, and the details of that conversation will be used to balance the accounts.
John Monderine continued to say, "We go by the book with every account. We understand many people fall on hard times, and a call from a collections agent is the last thing people want in their day. So we practice calm, humane tactics. I believe that is the reason for our success in accounts receivable collection."
Founded in 2006, Rapid Recovery Solution, Inc. is headquartered at the highest point of beautiful Long Island. Rapid Recovery Collection Agency is committed to recovering your funds. We believe that every debtor has the ability to pay if motivated correctly. We DO NOT alienate the debtors; we attempt to align with them and offer a number of ways to resolve not only your debt but also all their debts.