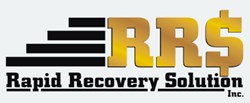 Bohemia, NY (PRWEB) August 04, 2013
On August 4, Rapid Recovery Solution is advocating for servicemen and servicewomen to apply for student loans and streamline their transition to the workforce.
According an August 1 article from the U.S. Air Force website titled "'Good debt' can bolster earning potential, official says," a college education, though often pricey, is often a sound investment for military veterans. As its title implies, the piece proposes a distinction between 'good' and 'bad' debt, with the former offering opportunity for higher income generation later on. High unemployment rates for returning vets have been a widely reported crisis as American military operations in the Middle East conclude. Obtaining college degrees is a proven way to level the playing field and compete for white collar and often high-paying jobs.
Director of Defense Department's office of family policy, Barbara Thompson, encourages veterans to thoroughly research the student loan market before borrowing funds. "Whether for a service member or a family member, it's important to think about [which] student loan would be the right fit, and how much debt [one] should incur," she contended. Thompson goes on to offer a series of helpful resources to guide servicemen and women through the process, including MilitaryOneSource.mil and The Bureau of Labor Statistics.
Speaking on behalf of commercial debt collection agencies, CEO of Rapid Recovery Solution Inc., John Monderine,weighs in on this issue. "A military veteran equipped with a college degree is immediately a huge asset to almost any company. My accounts receivable collection firm welcomes such highly credentialed people." He offers some valuable advice. "Servicemen and women are not, however, exempt from the dangers of increasing debt. It would be wise for them to heed this article's advice and seek financial counseling whenever possible."
Founded in 2006, Rapid Recovery Solution, Inc. is headquartered at the highest point of beautiful Long Island. Rapid Recovery Collection Agency is committed to recovering your funds. We believe that every debtor has the ability to pay if motivated correctly. We DO NOT alienate the debtors; we attempt to align with them and offer a number of ways to resolve not only your debt but also all their debts.