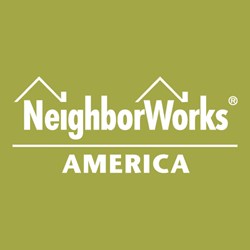 Vital neighborhoods are the lifeblood of strong communities, and strengthening communities is North Star's reason for being
Nashville, TN (PRWEB) August 04, 2013
Community branding specialist North Star Destination Strategies is one of two marketing agencies selected by the federal organization NeighborWorks America to help design and present a multi-day interactive workshop to explore the important role of neighborhood branding and marketing in community stabilization efforts. The workshop will be presented on August 20, 2013 during the organization's Member Training Institute.
Ed Barlow, North Star's Vice President and Director of Planning, will lead the workshop, entitled "Engaging Stakeholders and Empowering Residents". The meeting will feature tactics and strategies gleaned from the experiences of participating neighborhoods in the recently completed yearlong Neighborhood Marketing Program. Participants will be encouraged to share strategies for creating community pride, engaging stakeholders, attracting and retaining residents, businesses, and investment.
In the summer of 2012, 16 NeighborWorks members received grants to participate in a non-profit federal program designed to reposition the image and brand of distressed neighborhoods in order to bolster housing demand and increase private sector investment. North Star was selected to participate in this important program, working specifically with the members from Chicago, Illinois (Neighborhood Housing Services) in West Humboldt Park and Poughkeepsie, New York (Hudson River Housing) for the Middle Main Neighborhood. Barlow led the effort for North Star.
Following completion of the program, two agencies – North Star and Fall Creek Consultants – were selected to present findings and best practices in a workshop format during the organization's training meeting. To learn more: http://www.nw.org/network/training/training.asp
"We were thrilled to be part of such an important program initially," says Don McEachern, North Star CEO. "Vital neighborhoods are the lifeblood of strong communities, and strengthening communities is North Star's reason for being.
"We are even more excited to be part of this small group that brings the project full circle," he continues. "Training neighborhood representatives on how to actually use their brands as a starting point for positive change is the linchpin of this entire program."
The NeighborWorks America marketing initiative follows analysis that suggests communities hard hit by foreclosure face challenges of weak image and poor public perception, causing many prospective homebuyers, renters and small businesses to be wary of putting down roots in these neighborhoods. This is too often the case despite an abundance of affordable homes, attractive amenities, and active, engaged residents.
North Star is a full-service place branding and research agency located in Nashville, TN. Having worked with more than 170 communities in 40 states nationwide, North Star is considered an industry leader in the field of community and destination research and branding. North Star specializes in regional economic development branding, destination branding, city branding and community-wide branding and has worked with downtowns, neighborhoods, local organizations, parks and recreation, cities, counties, regions and states.