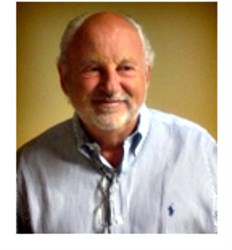 I'm very excited about assisting in the development of clear strategic goals for the future of Universal Understanding
HERNDON, VA (PRWEB) August 22, 2013
Universal Understanding Inc. (UU), an award-winning technology solution provider that empowers workforces to be more efficient, effective, and collaborative, is pleased to announce the expansion of its leadership team with the appointment of Alan Schwartz to the position of Chief Operations Officer.
Reporting directly to CEO, Neil Metzger, Schwartz is charged with streamlining and improving the operational processes of Universal Understanding Inc. Schwartz, and Universal Understanding, are focusing organizational energy around continuing to develop the company's financial management strategy and the enhancement of supplier, customer and partner relationships to further assist in the attainment of Universal Understanding's strategic goals.
Schwartz comes to Universal Understanding from GTF where he served as Senior Vice President. Schwartz has also served as Global CFO for GE Capital IT Solutions and as Vice President of Acquisitions and Mergers at MTM Technologies. He has gained over eighteen (18) years of industry expertise, has senior management & leadership experience; is preparing to help further shape Universal Understanding for planned growth, while also structuring operational policies to meet future growth potential.
"I'm very excited about assisting in the development of clear strategic goals for the future of Universal Understanding", says Schwartz. As the first Chief Operating Officer for Universal Understanding, Schwartz looks to ensure the continued success of the #1 Fastest Growing Technology Company in the Government Contracting Market of 2012. Universal Understanding is confident in his abilities and is excited about his addition to the senior leadership team.
About Universal Understanding, Inc.
UU expertly designs and deploys advanced communication networks that equip its customers with a spectrum of collaborative tools, including conferencing, video and audio on demand, telepresence, customer care, IP communications, messaging, mobile applications, secure enterprise social software, and much more. More than one decade of IT innovation and customer service ethos has earned UU such awards as the 2013 Cisco Channel Customer Satisfaction Excellence Award, 2012 Cisco Public Sector Cisco Capital Leasing Partner of the Year, 2012 Washington Technology #1 fastest growing company in the government contracting market space, CRN 2011 Fast Growth 100 Award Winner, Ingram 2010 Overall Top Growth Award, Cisco 2010 Small Federal Business of the Year, and Cisco Customer Service Award of Excellence. Universal Understanding is a HUBZone certified, registered Service Disabled Veteran Owned Small Business (SDVOSB) enterprise.