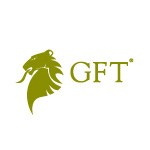 United Kingdom (PRWEB UK) 2 August 2013
This was significantly below the consensus estimate of analysts - which had been for the report to print at around 185,000 - and this caused the dollar to decline sharply in forex markets.
Revisions to the data for May and June also removed a further 25,000 jobs, while average hourly earnings and average weekly work hours both fell.
Last month's headline figure of 195,000 was revised down to 188,000, while May's result was reduced from 195,000 to 176,000.
Perhaps the only positive element of this month's report is that the unemployment rate dropped to 7.4 percent from 7.6 percent in June.
Many traders were surprised by the below-estimate report, but this was not the case for those who followed GFT market strategist Matt Weller.
In recent months, Matt has been engaged in something of a battle with his colleague Neal Gilbert to produce the most accurate predictions and their forecasts for the July result can be found here.
Matt used his proprietary 4-factor model to correctly predict a disappointing result using employment indicators such as the ADP report and the employment section of the ISM manufacturing PMI.
Despite the fact that the services PMI survey - typically one of the better indicators of strength within the US labour market - is not released until next week, Matt was confident his model had produced an accurate reading.
Details of the predictive models produced and utilised by GFT market strategists can be found in the free GFT Essential Guide to Trading the NFP, along with vital tips and techniques for interpreting today's result effectively, whatever your preferred trading instrument.
Following the weak NFP result, questions have been raised as to whether the US Federal Reserve will hold off on reducing its quantitative easing programme. In recent weeks, it has been widely speculated that the central bank will begin scaling back its asset purchases in September.
"This month's job report missed the market's elevated expectations and is right in the 'grey zone', where traders are split on whether the Fed will taper in September or in December," Matt explained.
"I'm anticipating more volatility and uncertainty as traders' taper expectations oscillate on every data release over the next month."
Those looking to put the tips and techniques contained within the GFT Essential Guide to Trading the NFP can also open a demo account, which will allow them to get to grips with these methods ahead of the next NFP report on September 6th.
GLOBAL – PRESS RELEASE ENGLISH
Trading forex, CFDs, and spread bets is risky and not suitable for everyone. All of these products (excluding Binary CFDs and Binary Spread Bets) are leveraged, and you can lose more than your initial deposit. Don't trade more than you can afford to lose.
GFT refers to Global Futures & Forex, Ltd. and all of its divisions, branches and subsidiaries, including Global Forex Trading, FX360, GFT Global Markets Asia Pte. Ltd., and GFT Global Markets UK Limited. Global Futures & Forex, Ltd., doing business as Global Forex Trading is registered with the U.S. CFTC as a futures commission merchant, and is a member of the NFA. In Australia, GFT Global Markets UK Ltd., (ARBN 140 977 171, AFS License 344086). For Australian investors, a Product Disclosure Statement (PDS) is available from the company website http://www.gft.com.au. Interested parties should read and consider the PDS before making any decision to deal in GFT products. GFT is the issuer of these products. In the United Kingdom, GFT is the business name of GFT Global Markets UK Limited, which is registered in England and Wales (Registration No. 5394757), with registered address of 34th Floor CGC 34-03, 25 Canada Square, London E14 5LQ, and is authorised and regulated by the Financial Conduct Authority (FCA). The FCA does not regulate Binary CFDs or Binary Spread Bets. In Singapore, this information is made available to you by or for GFT Global Markets Asia Pte. Ltd. (Unique Entity Number 200717665N). CD#CD06G.009.080213.