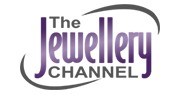 Our Viva Las Vegas Day is about bringing the latest jewellery trends and best contemporary designs in the world to our customers
(PRWEB UK) 3 August 2013
As part of their exciting Week of New promotion which runs from Monday 5 through to Sunday 11 August, The Jewellery Channel (TJC) will be raising the bar on Saturday 10 with their 'Viva Las Vegas Day'.
This stellar event will showcase the outstanding jewellery that was carefully selected for its uncompromising excellence by TJC experts at the prestigious JCK Show, held in Las Vegas at the end of May.
The JCK Show is a leading annual jewellery event in North America, attended by 'anyone who's anyone' in the industry. Here the red carpet trends are set for the coming year, with people gathering from all corners of the globe to view the newest jewellery must-have's.
TJC sent one of their top international teams to the JCK Show to track down the very latest jewellery designs, with Head Buyer Amit Agarwal using his expertise and eagle eye to ensure they snapped up some of the most superbly fashionable and exquisitely crafted stock that shoppers have yet seen.
On Saturday 10, The Jewellery Channel will be giving people a chance to buy a range of dazzling contemporary items at surprisingly affordable prices.
Examples of what will be featured include a 'Close Out Deal' which will see an exclusive collection of high-end chains and bracelets in limited numbers up for grabs, as well as a magnificent selection of uber-trendy designer Italian Vicenza chains on offer.
In addition, Viva Las Vegas Day will showcase gorgeous jewellery featuring fascinating amber. This unique and radiantly golden gemstone is actually a fossilised type of tree resin that formed over millions of years. Some specimens even contain ancient traces of fossilised insects and fauna, while a further interesting fact about amber is that it is strongly believed to be 'Nature's Ibuprofen' because many consider it to be effective at relieving body pain.
Another example of the tantalising gems that will be impressing jewellery connoisseurs during Viva Las Vegas Day includes magnificent ammolite. One of the best kept secrets according to fashionista's, this gorgeous yet rare and relatively little-known gem has a captivating opal-like shimmer. Interestingly, ammolite is primarily found along the eastern slopes of the Rocky Mountains of North America and is formed from the fossilised shells of ammonites, an extinct group of marine molluscs. Shoppers will be dazzled by ammolite's colours, which are exceptionally unique and vibrant.
From this Saturday 3rd August, TJC will also be running a short video of their time at the JCK Show. This will give jewellery fans a chance to take a behind-the-scenes look at the lengths their team goes through to source fresh and exciting products at the best possible prices, as well as view interviews with top industry experts.
Managing Director of The Jewellery Channel, Colin Wagstaffe, commented on this exciting upcoming event: "Our Viva Las Vegas Day is about bringing the latest jewellery trends and best contemporary designs in the world to our customers. We are sure the carefully selected collections we brought back from the JCK Show will delight and exceed expectations."