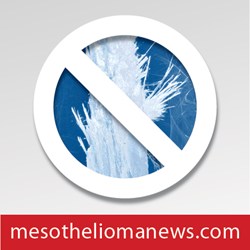 LOS ANGELES (PRWEB) August 05, 2013
Baron and Budd is proud to announce the Food and Drug Administration's approval of a new drug to be used for the treatment of the rare cancer, mesothelioma, that occurs because of exposure to asbestos. This new drug is called VS-6036, or defactinib, and is a cancer-stem-cell inhibitor that is manufactured by Verastem Inc. (VSTM). (http://online.wsj.com/article/BT-CO-20130724-707069.html?mod=googlenews_wsj)
VS-6036 is being developed thanks to the Food and Drug Administration's orphan drug designation that assists the development of drugs treating rare conditions affecting 200,000 patients or less within the U.S. With this designation, VS-6036 has been given assistance from the Food and Drug Administration in clinical trial development, pardon from the standard Food and Drug Administration user fees and a seven-year market exclusivity period after approval. (http://www.fda.gov/ForIndustry/DevelopingProductsforRareDiseasesConditions/HowtoapplyforOrphanProductDesignation/default.htm)
Up to 400 patients are planned to enroll in clinical trial sites in 11 countries for the VS-6036 clinical study for patients suffering from pleural mesothelioma.
"We are encouraged by the work of the FDA and Verastem Inc. to better the lives of those suffering from mesothelioma," said Russell Budd of Baron and Budd. "While the FDA and Verastem Inc. prepare the VS-6036 clinical trial, we will continue to work to make sure that one day the need for mesothelioma treatment is irrelevant. We believe that a global ban on asbestos is imperative."
To find out more about asbestos exposure, mesothelioma and the road toward banning asbestos use within the United States, visit http://baronandbudd.com/areas-of-practice/mesothelioma-attorney/
Baron and Budd is an active participant in asbestos advocacy and mesothelioma education on a national scale. The law firm supports the National Comprehensive Cancer Network (NCCN), a not-for-profit alliance of 21 of the countries' top cancer treatment centers. With financial support from Baron and Budd, the NCCN has been able to produce and distribute a treatment resource detailing the Clinical Guidelines for Mesothelioma, titled the Patient Guidelines for Mesothelioma. Baron and Budd is also a repeat platinum sponsor of an international non-profit organization committed to banning asbestos and assisting patients suffering from mesothelioma, the Asbestos Disease Awareness Organization (ADAO). Baron and Budd was also an inaugural donor to the International Mesothelioma Program (IMP) at Brigham and Women's Hospital in Boston.