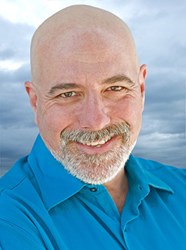 It's not only about the number of hours one sleeps," explains Dr. Garber, "it's also about the type of sleep one gets.
Santa Monica, CA (PRWEB) August 04, 2013
Natural Sleep is necessary to life. Each night it rejuvenates and re-energizes one's body, keeping it running at its maximum potential.
New findings in the Michael Jackson wrongful death suit revealed that Dr. Conrad Murray was treating Jackson's insomnia with Propofol on a daily basis, placing him into a catatonic state. However, a drug-induced coma does not offer the same reparative qualities provided by a true night's sleep.
According to the Associated Press on June 21, 2013 http://bigstory.ap.org/article/expert-michael-jackson-was-totally-sleep-deprived, sleep expert Charles Czeisler, who gave testimony in the case, cited reports that the entertainer was not only losing weight and exhibiting signs of paranoia, but his overall condition appeared to be deteriorating. These symptoms were consistent with someone who hadn't gotten any real sleep in a long time.
Insomnia is a common ailment, affecting people from all walks of life. According to the Center for Disease Control and Prevention, "An estimated 50-70 million US adults have sleep or wakefulness disorder."
Dr. Stuart H. Garber explains the importance of natural sleep in this article posted on his website. He joins the platform of sleep reform that is proposed by media titans Dr. Oz and Arianna Huffington.
Ms. Huffington, a sleep advocate, has written numerous articles about the benefits of sleep in our everyday lives. In several of her articles, Huffington suggests that the lack of sleep can cause accidents, poor decisions, and more; conversely, receiving a full night's rest can reduce stress and help to create success in our daily lives.
Like a mirage in the desert, many yearn for the elusive seven-eight hours of sleep and have become addicted to prescription sleep aids. These habit-forming routines create a vicious cycle. Once the body becomes accustomed to the drug, a stronger dosage is needed to fall asleep. In light of recent accidental deaths of prescription drug users in the news, the general public is now choosing to seek out natural alternatives. Holistic options have increasingly become available, but the consumer must investigate these products as well.
Dr. Stuart H. Garber was the first person in the United States to receive a Ph.D. degree in homeopathy and has been practicing holistic medicine since 1981. Dr. Garber stresses the necessity of getting a full, restful sleep. "It's not only about the number of hours one sleeps," explains Dr. Garber, "it's also about the type of sleep one gets. Sleep occurs in various stages of REM (rapid eye movement) and non-REM sleep, which are differentiated by which type of brain wave predominates. If we don't get into the non-REM part of the sleep cycle which results in deep restful sleep, we can't obtain the full rejuvenating benefit that sleep is supposed to provide."
When asked to comment on the Michael Jackson issue, Garber continues, "Propofol is just an extreme example. It's not even indicated for use as a sleep aid although all of the most commonly prescribed sleep drugs act on our brain chemistry in much the same manner as Propofol. The popular sleep drug Ambien, as well as drugs like Valium and Xanax, produce sedative effects by affecting the action of a certain brain chemical (the neurotransmitter GABA) which seemingly helps people sleep yet prevents deep sleep. Aside from this single most important problem with these drugs, the list of their side effects (sleep driving and sleep eating among them) is long and serious."
Dr. Garber practices in Santa Monica, CA and serves as president of the California Homeopathic Medical Society. He created Dr. Garber's Natural Solutions®, a unique line of biotherapy formulas that safely and effectively address many of the most common conditions while producing no harmful side effects. Recommended by doctors to their patients for over 10 years nationwide, the sleep remedy is the number one selling remedy in the product line.
Dr. Garber has lectured to the general public and has also addressed medical, dental, chiropractic, and acupuncture groups in the United States, Europe, Asia, and the Caribbean. He offers advice on health issues for the Huffington Post.