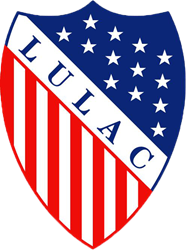 H.R. 2000 establishes a fair and transparent process that has LULAC's strong endorsement
Houston,TX (PRWEB) August 02, 2013
Baldo Garza, the current National Vice President of the League of United Latin American Citizens (LULAC) asked the President of the United States to act in support of H.R. 2000, The Puerto Rican Status Resolution Act.
On November 6, 2012, the 3.7 million American citizens living in Puerto Rico exercised their right to self-determination by holding a fair vote on the U.S. territory's future political status. The results of the election showed that a clear majority of Puerto Rican voters do not support the current territorial status, and that more voters favor statehood than any other status option.
LULAC is gratified with this Administration in recognizing the historic nature of this vote. LULAC applauds and congratulates this Administration on their successful request for an appropriation from Congress to conduct the first federally authorized vote in Puerto Rico's history, with the express purpose of "resolving" the territory's current status problem.
H.R. 2000—which is consistent with this Administration's appropriation request and which already enjoys bi partisan support from over eighty-five (85) members of congress—outlines the rights and responsibilities of statehood, and then asks voters in Puerto Rico whether they accept those terms. If a majority of voters affirm Puerto Rico's desire for statehood, the bill requires the President to submit legislation to admit Puerto Rico as a State following a transition period.
"It is a sad but undeniable reality that the people of Puerto Rico, despite being citizens of the greatest democracy in history, have a political status that is undemocratic and unequal. For both moral and legal reasons, it is incumbent upon the federal government to facilitate Puerto Rico's transition to a more democratic and dignified status. Because H.R. 2000 establishes a fair, straightforward and transparent process that responds to the historic results of the November referendum, it has LULAC's strong endorsement," states Garza.
LULAC is the largest and oldest Hispanic Organization in the United States. LULAC advances the economic condition, educational attainment, political influence, health and civil rights of Hispanic Americans. The organization involves and serves all Hispanic nationality groups. Baldo Garza is the Vice President of the Southwest region for LULAC and is an attorney here in Houston.