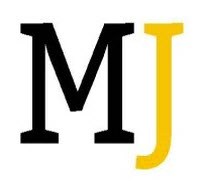 MediaJobs.com provides Strategic Insight for job seekers.
New York, NY (PRWEB) August 05, 2013
Internet advertising took off in the 90's and has been growing at a rapid pace ever since. From the humble beginnings of static banner ads to today's innovative cross-platform commercial experiences – not many in the field of advertising would disagree that innovation has been on the continuous rise in recent years – but what about effectiveness testing? Is it keeping pace with the skyrocketing innovation that has been seen in the advertising industry? In the article Is Ad Testing Outdated When it Comes to Digital Advertising, MediaJobs.com analyzes whether effectiveness testing has kept pace with the industry itself and how technology can offer hope for change.
The article quotes Life Street Media's CEO and co-founder Mitchell Weisman, who weighs in on the issue and gives his opinion on whether ad testing is outdated and what needs to be done to remedy it. The article outlines the current ad testing process and how it is lacking in effectiveness for today's audience. It also details how solid results are difficult to come by based on these methods that are way past their time.
Readers will not only learn why these advertising testing methods are outdated, but they will also learn how those seeking internet marketing jobs can overcome these shortcomings and overhaul the way that advertising is tested. They key to making change is to maximize on what has already been used to helped propel amazing growth in the advertising industry – technology. The article outlines Life Street Media's "RevJet" revenue maximization platform and how it tests every available impression – which will drastically affect the outcome. Readers will also learn what Iterative High Velocity testing is and how it will revolutionize the advertising testing process. Experts say the results for this new technology are mind-blowing – resulting in hundreds of percentage points improvements in yield conversions.
The amazing innovation that has been taking place in the advertising industry has brought about many changes when it comes to how advertisers perform their jobs. These changes are of significant importance to those seeking marketing jobs. Job-seekers need to be up-to-date on the latest trends in order to achieve success in this industry. MediaJobs.com presents news coupled with insights such as these to arm strategic job seekers with the knowledge and skills that they need to succeed.
About MediaJobs:
MediaJobs.com is a digital news platform that combines the power of news articles with listings for media jobs to bring rich context and strategic insight to jobseekers in the media landscape. MediaJobs.com provides source insider information from the hottest media companies, top players and products worldwide.