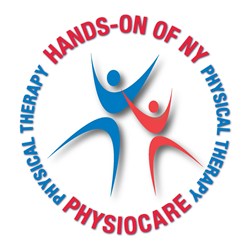 Involving a Rehabilitation Medicine Physician early on reduces the length of stay at a hospital.
Astoria, New York (PRWEB) August 04, 2013
Many patients in the US rely on prescription medication to relieve pain from sports related and other injuries. Another, more effective, solution is emerging in the medicine world. Rehabilitation Medicine.
"A lot of times we think about...what's your pain score, we need a number...but for us it really is more about the function. So if you have pain, and I can't lower your pain, but now you can go to the bathroom by yourself, you can dress yourself, to me that's a great functional success," says Dr. Jonathan Kirschner, Assistant Professor of Interventional Spine & Sports Medicine at Mt. Sinai. He continues, "Other fields of medicine are beginning to realize the benefit of Rehabilitation Medicine." With the new Healthcare plan there is more integration of Rehabilitation Medicine as one of the "continuums of care".
Another benefit of Rehabilitation Medicine is one that many hospitals around the country can embrace.
"They realize that involving a Rehabilitation Medicine Physician early on reduces length of stay because we can think about these functional aspects, getting people home, living independently. That's really our goal."
Dr. Dimitrios Kostopoulos, of Hands-On Physical Therapy of NY adds that many patients see benefits by doing exercises and engaging in a Physical Therapy program even before surgery. These "Pre-habilitation" programs may have significant positive benefits in the final patient outcomes. Dr. Kirshner adds, ""There have been studies showing that people who do exercises beforehand end up with shorter length of stays, better surgical outcomes, more functional improvement, and they are just overall happier with their treatment."
If you have any pain in your muscles or would like to see increased function you should seek out the aid of a Rehabilitation Specialist.
To watch the entire interview visit http://www.HandsOnNews.com. Hands-On News brings you all of the news related to better health.