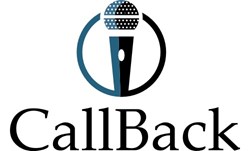 Entertainment relates to people and is a phenomenon of life. - Hannah Arendt
Calgary, AB (PRWEB) August 04, 2013
August 1, 2013 found well known TV Personality and comedian Jebb Fink hosting the Friends of Forzani Charity Golf Classic at Sirocco Golf Club in support of the Red Cross Flood Relief for Alberta. A great day of golf followed by a banquet with silent and live auctions raising much needed funds to help out the people of Southern Alberta that were hit in the worse flood in Alberta's history. A veteran comedian and host, Jebb brought his unique brand of humor to the event.
August 17, 2013 will find Radio Personality and comedian Andrew Grose co-hosting Tencer and Grose, weekdays from 9 a.m. to noon on 630 CHED. Andrew has been entertaining Canadians for years as one of the country's most successful stand-up comedians. For the past three years, Andrew has also been co-host of the 630 CHED Afternoon News.
CallBack is proud to announce two new speakers on their roster; Glenda Savard, "The Collaborative Canvas" an unique way to team build while bringing out the artist in you and Judy Croon, "Relieving Stress with Humor" – Judy's 7 Ingredients to Living Well that don't include Tofu. We welcome them to our roster and look forward to working with them.
CallBack Corporate Entertainment Inc. is Canada's premier booking agency dedicated to quality entertainment for a variety of occasions. For more information, visit http://www.callbackent.com.
Media Contact:
Judy Sims, President
403-532-7601