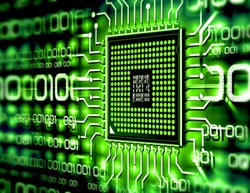 In nearly all cases the proxy user is allowed in.
Dallas, Texas (PRWEB) August 04, 2013
idcloak Technologies has launched a free Proxy Bypass website which gives users instant access to blocked content online. The new service has been developed to cope with several types of internet censorship, whether on the local area connection (e.g. in offices), at the ISP level or even on the site itself.
"We selected the proxy service with flexibility and performance in mind because the types of online blocks we are seeing these days are so varied," says Robin Welles, idcloak's lead web researcher.
"Some of our users need to be able to access a remote server under the protection of encryption – as this allows content to be delivered unnoticed through the censoring filters."
"But there are others who need a high-anonymity proxy for sites that restrict available content by region, as is the case with some YouTube videos. Our proxy strips all evidence of proxy use, making it very difficult for the site to tell that users are running a proxy connection. In nearly all cases the proxy user is allowed in."
The web proxy currently offers three international servers – one in the US, and others in the UK and Japan. Since its release, the Japanese proxy has generated a significant amount of interest, "We assume this is because of georestrictions on Japanese media sites," says Welles, "but it must also have something to do with how few providers offer a Japanese proxy server. Either way, we are helping a good many people."
Additional options on the Bypass Proxy include the choice to disable Javascript, Flash objects and cookies. Welles explains: "Although these settings are more for safe anonymous surfing than unblocking, some sites will use alternative methods to spot proxies and shut out their users. It's therefore useful to have the option to disable certain data types to increase the chance of a successful bypass."
For information on alternative strategies for bypassing web blocks, Welles recommends an article in the idcloak Knowledge Center: How to Get Around Blocked Sites.
The idcloak personal VPN, a highly-advanced unblocking service, will be released in September 2013.