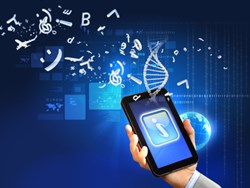 IPv6 system will see every person using a single internet address for the life of their device
Dallas, Texas (PRWEB) August 05, 2013
A new article from idcloak explains the differences between the old internet addressing system, IPv4, and the new system that is gradually replacing it, IPv6.
The article – What is IPv6? IPv4 vs IPv6 & Why You Need to Hide IP address – begins by comparing the two IP addresses in simple terms before showing how IPv6 is set to change the infrastructure of the web.
The much-debated privacy implications of IPv6 then becomes the focus of the piece, and Welles recommends ways in which users may protect their privacy in the new IPv6 environment.
"IPv6 system will see every person using a single internet address for the life of their device," says Welles, "The privacy implications of this are extremely worrying when you consider the current climate of snooping, monitoring and profiling online."
IPv6 is a significantly longer address than IPv4, meaning there will be no shortage of addresses available. Welles predicts ISPs will therefore do away with dynamic IP addressing, which was introduced to cope with a shortage of IP addresses; while network administrators will no longer be motivated to build private networks where users are hidden behind a shared public IP address.
Although both changes will potentially simplify internet delivery and networking, Welles is worried how the moves will affect user privacy, "If you have your device's MAC address built into your public IP address, it really matters that your ISP has switched back to static addressing and that routers no longer offer crowd protection. There is no intrinsic privacy in the new system whatsoever."
There are measures users can take on themselves, however, as discussed in Part IV: AFTER IPV6- WHAT IS ONLINE PRIVACY GOING TO BE SAVED BY? Privacy extensions are already available which allow a user to modify a section of their IPv6 address, obfuscating their identity to a degree. However, the extensions come with limitations and potential pitfalls that the article goes into.
Welles predicts that the evolution of the internet will drive users to proxy IP changers – in a sense creating their own private networks to hide behind, "They will have little choice – the alternative is to deposit indelible fingerprints on everything you do, say or see online."
idcloak is a developer of privacy and security solutions. The company is set to launch an internet VPN service in September 2013. See idcloak.com for more.