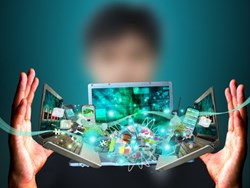 Whatever reason a YouTube video is unavailable on your connection, the block can be easily lifted by accessing the site from a different IP address
Dallas, Texas (PRWEB) August 03, 2013
Whatever reason a YouTube video is unavailable on your connection, the block can be easily lifted by accessing the site from a different IP address.
IP changing cannot be done inside your computer; it requires that you access an anonymous proxy server in a remote location – and only then go to the YouTube site.
There are several types of proxy servers; here are three of the most effective, with a brief introduction to the advantages and disadvantages of each.
Free YouTube proxy websites: by far the easiest to use, and ideal for one-off unblocking tasks. Simply visit the site, select a US server from the options, paste in the URL of the video you wish to unblock and press Enter. You will send the proxy off to retrieve the blocked video and display it on the proxy webpage. Bear in mind that not all proxy websites can successfully display YouTube videos.
A public USA IP proxy works in the same way as a proxy website, except you instruct your browser to automatically route the requests through the proxy server. An IP proxy takes a few seconds to set up as you need to paste the IP address and port number into your browser's network settings, but from that point on no further user action is required. Some people keep a separate browser aside configured to connect through a US IP proxy so they may simply switch browsers when they encounter a blocked video or page.
A VPN unblocker is an elite service for those seeking complete and ongoing control of their IP location. VPN users enjoy high-speeds, reliable internet encryption and simple functionality: interactive VPN software gives users map-based control of which city and country they connect to through which sites.
Unlike free proxies, a VPN automatically operates on all programs and one account can support numerous devices. VPN users are able to access any video on any video service.
idcloak Technologies is a dedicated provider of internet management services, delivering freedom, privacy and security to everyday users of the web. See idcloak.com for more.