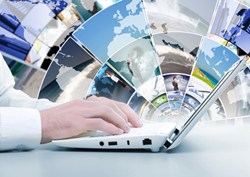 It's not widely known just how much a shopper can save when buying from an American site through a US IP address
Dallas, Texas (PRWEB) August 04, 2013
idcloak is pleased to announce the launch of an Online Proxy Browser with servers based in the US. The release will allow internet shoppers around the globe to purchase American products and services under US prices.
"It's not widely known just how much a shopper can save when buying from an American site through a US IP address," says idcloak's chief web researcher, Robin Welles. "Many international companies use different pricing plans for different countries, discriminating against customers based on their location. Our high-anonymity proxy gets around this."
The online proxy browser is a virtual browser linked to a remote server. When a site is entered into the URL field, the user visits the site from a remote location, with the user's actual IP location replaced by that of the server's.
Proxy shopping to the US is already common in countries like Australia, where the government looks set to introduce an amendment that will guarantee citizens the right to access foreign sites under foreign prices. If adopted, the law will render void any site's terms & conditions that forbids proxy-based purchasing. Other countries are expected to follow suit.
idcloak's online proxy browser is released just weeks before the idcloak VPN: a special software-based proxy for all devices and internet programs which will provide easy access to a global network of servers.
"We see the online proxy browser as an opportunity for online shoppers to try out proxy-based shopping before they invest in our VPN," says Welles. "VPN unblockers are based on a much more powerful technology, which also protects against government surveillance and hackers. VPN subscription will be the natural next step for those enjoying our free proxy."
Simple instructions on how the free proxy works are published on the idcloak site. For a more detailed look at other uses of proxy services, Welles points to her article: Online Proxy Browser; How to Change my IP Address for Free.
idcloak is a Dallas-based developer of proxy services. The company's mission is to deliver private and secure internet from any point in the world.
Learn more at idcloak.com