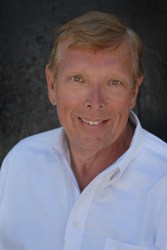 San Diego, CA (PRWEB) August 02, 2013
NewSchool of Architecture and Design (NSAD) announced that George Welch has been named chair of the school's Construction Management department, effective immediately. Welch, who served as acting chair, has been instrumental in the development of the department, which offers a four-year Bachelor of Science in Construction Management program and an online Master of Construction Management program.
Welch replaces Linda Thomas-Mobley who was named dean of academic and student affairs at NSAD earlier this year. Welch worked closely with Thomas-Mobley to expand the department, serving as the construction management program coordinator. Since its beginning in 2010, the Construction Management department has received local and national recognition and now offers scholarships to qualified candidates.
Welch, who worked in the design construction business for more than 40 years, has significant experience in all phases of real estate development, including design, code compliance, construction, ownership, management and sales and state agency work. He is a member of the International Code Council, a member of the Kendall College Charitable Trust, serves on the finance board of St. Paul's Methodist Church and represents NSAD on the ACE Mentor San Diego Board of Directors. He has served as a guest lecturer at Fort Hays State University in leadership studies and for Roosevelt University's Master of Business Administration (M.B.A.) program, addressing banking and chaos management. A registered architect in Illinois, Welch earned his B.Arch. with an emphasis on architectural engineering from the University of Illinois at Urbana-Champaign.
This year, NSAD was selected as a "2013 Friend of the Industry" by the Construction Management Association of America's (CMAA) San Diego chapter. The award recognizes a collaborative partner that has supported CMAA chapter activities and the construction management profession. Also this year, a team of construction management and architecture students competed with student teams from 11 other schools around the country and won first place in the Virtual Design and Construction category at the Associated Schools of Construction (Regions 6 and 7) 2013 Student Competition near Reno, Nev., Feb. 5–8.
About NewSchool of Architecture and Design
NewSchool of Architecture and Design (NSAD), founded in 1980, is located in San Diego, California. For the past two years, DesignIntelligence has ranked NSAD among the top 10 undergraduate architecture schools in the western United States in its publication "America's Best Architecture & Design Schools." NSAD is accredited by the Accrediting Council for Independent Colleges and Schools (ACICS), a national accrediting agency recognized by the U.S. Department of Education and the Council for Higher Education Accreditation. NSAD's Bachelor of Architecture, Master of Architecture and Executive Master of Architecture programs are accredited by the National Architectural Accrediting Board (NAAB). NSAD also offers a pre-professional Bachelor of Arts in Architecture, along with a Bachelor of Science in Digital Media Arts, a Bachelor of Science in Construction Management, a Master of Construction Management and a Master of Science in Architecture. The school's expanding global design education offerings include a new Bachelor of Interior Design program available in 2013–2014. For more information, visit http://www.NewSchoolArch.edu.