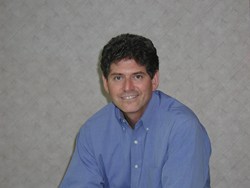 (PRWEB) August 02, 2013
Patients of periodontist Dr. Wayne Yarbrough now have a new option in their quest for effective gum disease treatment. A new laser gum surgery recently cleared by the FDA is proving to deliver fast and effective results with minimal disruption or discomfort to patients. The Laser Assisted New Attachment Procedure (LANAP) eliminates the bacteria that causes gum disease and does so in less time than traditional methods. This revolutionary advance in the fight against gum disease offers many benefits for patients.
Using the PerioLase MVP-7 laser, Dr. Yarbrough can isolate diseased gum tissue and remove only that. Traditional surgical methods commonly involve the cutting away of healthy tissue in an effort to get as much diseased tissue as possible. This can contribute to greater gum recession. The LANAP laser gum surgery also stimulates the jaw bone and helps to regrow areas that may have been resorbed. This also helps make tooth loss less likely by providing a strong base for teeth. All in all, it is easy to see the benefits of LANAP as a preferred gum disease treatment.
Untreated periodontal disease has been linked to medical conditions ranging from heart disease to stroke to diabetes and beyond. Ensuring proper gum health is a vital component to one's overall health, and Dr. Yarbrough is committed to delivering that with his use of LANAP.
During the LANAP laser gum surgery, the PerioLase identifies and eliminates the bacteria laden tissue and removes it. It is later used to seal the area to prevent new bacteria from growing in the same place. With this progressive new treatment, Dr. Yarbrough is delivering outstanding results to patients on a regular basis. LANAP allows him to treat gum disease and give patients a better chance for healthy gums, teeth and bones. To learn if LANAP may be right for you, contact Dr. Yarbrough's office today.
About The Doctor
Dr. Wayne Yarbrough is a periodontist offering personalized dental care for patients in Montgomery, AL since 1984. Dr. Yarbrough graduated from the University of Alabama and the University of Alabama Dental School, and received his certificate in periodontics. He is part of one percent of dental professionals providing the only FDA cleared laser procedure for gum disease and periodontal treatment. To learn more about Dr. Yarbrough and his dental services, visit his website at http://www.yarbroughperiodontics.com and call (334) 230-5288.