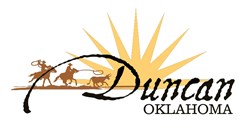 Duncan, OK (PRWEB) August 06, 2013
The Chisholm Trail Arts Council's LIVE concert series for 2013 - 2014 is stellar so make plans to visit Duncan, OK to enjoy the amazing talents that will grace The Simmons Center's Jack A Maurer Convention Center's stage.
On September 13/14, 2013 come to Duncan for a weekend of non stop action with Western Fall Fest. The weekend festivities will include "Walkin' the Line," a first-class authentic tribute to Johnny Cash, June Carter and the Tennessee Three for Saturday evening's entertainment. Based out of Dallas, TX, Bennie Wheels and his wife Renee share the same kind of love and chemistry that the Legendary Duo of Johnny & June had together onstage. It is clear how natural this tribute to The Man in Black truly is. Seeing is believing… and when you see "Walkin' the Line" in action, there's no doubt that Johnny Cash's spirit will continue to live on!
October 10, 2013 will bring "Masked Marvels and Wondertales", sponsored in part by Cotton Electric Charitable Foundation. Michael Cooper is an eye-popping visual artist and virtuoso mime whose exquisite performances have dazzled audiences for almost thirty years. His one man extravaganza combines his breathtaking handcrafted masks, original stories of courage and wonder, outlandish stilt dancing and a physical repertoire that ranges from the madcap to the sublime. The result is a "moving sculpture." A true family show that children will love to see. *Show begins @ 6:30pm/ special ticket pricing.
John Fullbright's performance on November 22, 2013 is sponsored by the Bank of Commerce. A Grammy nominee for his 2012 release "From the Ground Up", Fullbright traverses an emotional and musical terrain that is extremely broad, showing equal acuity with tender ballads and songs that make you want to drive faster with the windows rolled down. Firmly rooted in a variety of musical styles, he draws on what has come before, but without imitation. Forget labels when you listen to John Fullbright. He is not folk, not Americana and not pop, but possibly the best fusion of them all. Be among those who consider John Fullbright one of the best new artists in music today.
On March 8th, 2014 – Oklahoma's own Perpetual Motion will be here. Sponsored by First Bank & Trust, Perpetual Motion is the first dance company in Oklahoma to incorporate aerial dance, setting them apart as a groundbreaking company. Founded in 2002, Perpetual Motion Dance has grown to become the premier modern and aerial dance company in Oklahoma. The company's repertory is evocative, visceral and innovative, aspiring to harness the energies of the human imagination.
The season will wrap up on April 12, 2014 with the Dallas Jazz Orchestra, sponsored in part by Duncan Area Economic Development Foundation. Take the classic energy of a twenty piece orchestra. Add to that a bit of Southwestern spice. Throw in some contemporary music arrangements and revisit the classics. This blend of ingredients creates the sizzling sound of the Galen Jeter Orchestra, the original "Dallas Jazz Orchestra". The Grammy nominated Galen Jeter Orchestra is known nationally and internationally as the premier "First Call Orchestra", now boasting their 39th Season of Live Jazz, Big Band, Swing and Pop Libraries.
All Concerts are presented by The Chisholm Trail Arts Council and made possible in part by their sponsors. Concerts start @ 7:30pm and are held at The Jack A Maurer Convention Center located in The Simmons Center at 800 Chisholm Trail Parkway in Duncan, OK.
Visit the CTAC website for tickets and music samples:
http://www.chisholmtrailarts.com Or call 580-252-4160 to book your season tickets.
For general information, contact The Duncan Convention and Visitors Bureau at 1-800-782-7167.