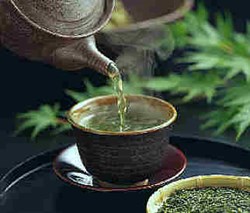 We want people to realize just how healthy tea can be
Bakersfield, California (PRWEB) August 08, 2013
Through the power of clay, SpiritDetox.com has made soothing and healing tea even more powerful, and their latest video release highlights this fact. The video, entitled "Kanwa Teas for Detox and Mineralization," looks at each of the teas and the benefits they provide for the body.
"We want people to realize just how healthy tea can be," states Albert Milligan of SpiritDetox.com. "By consuming tea that contains Kanwa clay on a daily basis, many of our customers have healed their bodies of common stomach complaints while also helping themselves feel more energetic and sleep better at night.
The video discusses the detoxing power of the clay, and then highlights the benefits of the other ingredients in the tea, such as mint, chamomile and jasmine. Adding these teas to the daily routine helps SpiritDetox.com customers feel great and rid their bodies of toxins.
About SpiritDetox.com
SpiritDetox.com is the leading retailer of clay-based nutritional and health products. The company's products specialize in healing clay, which is packed with minerals the body needs to function well. Learn more at http://www.spiritdetox.com.