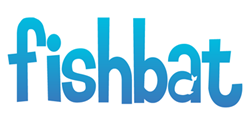 Bohemia, NY (PRWEB) August 05, 2013
On August 5, online marketing company fishbat examines the importance of taking a social media vacation and discusses a new Twitter-themed hotel in Spain.
According to an article published by Mashable on August 1 titled "Twitter Hotel Redefines the Social Media Vacation," a hotel located on the Spanish island of Majorca allows guests to experience the power of social media when they are on vacation. The Sol Wave House hotel "features Twitter-themed rooms, drinks and a virtual community called #SocialWave that guests can use to interact and flirt with one another," the article says.
Once checked-in, guests are able to connect to a special Wi-Fi system, the article explains. "Guests share pictures, send private messages, see who's online, find out where other visitors are staying inside the hotel and send virtual kisses," the article says.
Justin Maas, vice president of client relations at online marketing company fishbat says this gives people the opportunity to be more social in the physical world through the use of digital technology. "Social media gets a bad reputation from taking people out of the physical world," Maas says. "Instead of taking a break from social media, this hotel seeks to use social media to spark engagement physically between guests. Guests can coordinate parties and meet-ups through Twitter and the hotel's hashtag feed. It's probably the most interesting use of social media I've seen recently and it looks like it could be a lot of fun. I'm guessing more hotels will follow suit to attract a younger crowd."
fishbat, Inc. is a full-service digital marketing and social media agency dedicated to connecting all types of businesses with their target audiences in the most effective and efficient way. Through innovative strategies in social media management, search engine optimization (SEO), branding, web design, reputation management and public relations, fishbat promotes a consistent and professional online voice for all of its clients.
#####