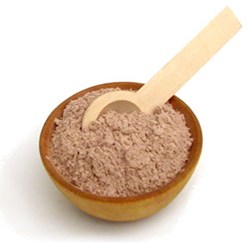 TerraSilk Clay Mineral Powder Helps Restores Skin's Natural Health
Bakersfield, CA (PRWEB) August 13, 2013
For people with sensitive or problem skin, the launch of a new video from SpiritDetox.com will be helpful. The new video entitled "TerraSilk clay mineral powder - helps restores skin's natural health" takes a look at healing the skin using natural clay mineral powder found in one of SpiritDetox.com's products.
"The skin is often covered in oil, bacteria and dirt, all of which can lead to inflammation and acne," claims Albert Milligan of SpiritDetox.com. "We wanted to let people know that here was a natural solution to treat these problems and restore the skin's health, without the danger of toxic chemicals commonly found in beauty products."
SpiritDetox.com carries a full line of natural mineral masks made with healing clay to help people heal their skin. Because the products contain no artificial ingredients, people with sensitive skin can use them without a problem.
About SpiritDetox.com
SpiritDetox.com is an online retailer selling beauty, health and nutritional products. All of the company's products are completely natural and focus on the benefit of natural mineral clay. To see the products or learn more about the healing benefits of clay, visit http://www.spiritdetox.com/.