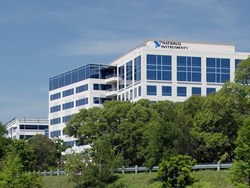 "Our relationship with Raima will bring important data management functionality to applications deployed on cRIO and sbRIO devices, with a set of intuitive and easy-to-use APIs callable from within LabVIEW's familiar interface."
Seattle, WA (PRWEB) August 05, 2013
RDM Embedded is a fast, cross platform database that has been proven in some of the world's most demanding applications. It provides robust, industrial-strength data storage, data retrieval and data manipulation capabilities for an embedded or real-time application.
Raima Database API for LabVIEW will enable users to program and test systems within a LabVIEW native interface based on standard ODBC API connectivity. Users can program and test in LabVIEW under Windows, and then move the program to VxWorks for operation. Support NI Linux Real-Time is currently under development.
LabVIEW is a graphical programming platform that helps engineers scale from design to test and from small to large systems. It provides ideal software for any measurement or control system, integrating all the tools that engineers and scientists need to solve even the most complex applications, quickly and effectively.
The ability to store, manage and access data directly from within LabVIEW offers huge potential for increased performance and flexibility. Users will also be able to manage data without the need for additional drivers and toolkits and the associated hassle of setting up communications to external databases. They will also be able to take advantage of the LabVIEW programming interface to customise RDM Embedded to specific application requirements.
Sanjay Challa of National Instruments comments: "RDM Embedded will provide LabVIEW users with a database management solution specifically designed to provide local database management for embedded applications. Our relationship with Raima will bring important data management functionality to applications deployed on cRIO and sbRIO devices, with a set of intuitive and easy-to-use APIs callable from within LabVIEW's familiar interface."
Wayne Warren, CTO of Raima adds: "Today's sophisticated systems require fast, seamless, integrated data management, and those data management systems need to be reliable, flexible and scalable. With Raima Database API for LabVIEW, developers have simple access to a proven, industrial database solution that will cut development costs, optimise performance, improve reliability and simplify maintenance."