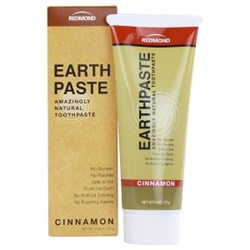 Many people are surprised to learn that their toothpaste, a product they use every day, contains toxins and even carcinogens
Bakersfield, California (PRWEB) August 15, 2013
SpiritDetox.com has announced the launch of a video dedicated to oral health. The video entitled "Earthpaste Toothpaste 100% Organic – No Fluoride" has two primary purposes. First, it sheds light on the dangers of the ingredients found in traditional toothpastes. Second, it highlights the benefits of Earthpaste Toothpaste, a natural, clay-based toothpaste option.
"Many people are surprised to learn that their toothpaste, a product they use every day, contains toxins and even carcinogens," warns Albert Milligan of SpiritDetox.com. "We wanted to get the word out about this, all while offering an option people can use to improve oral health while eliminating these harmful ingredients."
Earthpaste Toothpaste, the product highlighted in the video, does not contain fluoride or foaming agents. Rather, it contains healing clay, which will effectively clean the teeth while restoring their health with the right balance of minerals.
About SpiritDetox.com
SpiritDetox.com sells natural clay-based health and beauty products, including toothpaste, deodorant and even products for pets. Learn more about these products and healing clay by visiting http://www.spiritdetox.com.