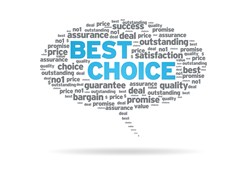 "This new search results look, feel and functionality update is just the first in a series of updates we are making in the coming months to make our customers user experience better," stated James Matthews, CEO and founder of whyGo
(PRWEB) August 08, 2013
whyGo's video conferencing venues are easier to find than ever before. The new online booking tool has been recently redesigned to ease the process of finding a video conferencing venue at a moment's notice.
Utilizing Google Maps, users can now book venues based on where their attendees are located by simply providing an area code. Allowing for a greater convenience to those attending the conference, the search results can now be sorted and filtered by specific venue requirements. These new features allow users to find not only the most convenient venue but a conference room that is specific to their current needs.
"This new search results look, feel and functionality update is just the first in a series of updates we are making in the coming months to make our customers user experience better. We can't wait to see what sort of receptions and feedback we get from the update," state James Matthews, CEO and founder of whyGo.
With the new search interface, users now have easier access to over 3,500 video conferencing facilities, more than 80 telepresence rooms and over 1100 venues with live availability and instant confirmations. Users still receive world class 24 hour service and superior support from whyGo's three global operation teams.
For more information, please visit whygo.net.
About whyGo:
whyGo Videoconferencing specializes in scheduling public video conferencing and tele-presence facilities around the world. whyGo created the first, and still market-leading, global online booking system for public video conferencing facilities with over 3,500 locations online today. With over 1100 of its venues offering live real-time availability and instant confirmations, whyGo has the largest network of live inventory for public video conferencing venues in the world. whyGo services direct and agent/wholesale customer channels. The whyGo scheduling system is easily rebrand-able with feature set options to suit most agent and broker service models. With over 350 re-brand resellers today, the whyGo reseller network is the largest reseller network of public video conferencing venues in the world. The company vision is to make booking a video conferencing facility as close to the customer as possible and easier than booking a flight. The company has operations in Sydney, London & Dallas that seamlessly work together to offer a 24-hour service to global customers, agents and room suppliers. Learn more at: http://www.whygo.net/.