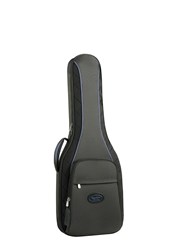 Petaluma, CA (PRWEB) August 12, 2013
The RB Continental series from leading gig bag and instrument case maker Reunion Blues is now officially the best selling product line in the 35 year history of the brand. As sales continue to climb, RB Continental has solidified its position as the most durable, functional and high value instrument case on the market. The lasting success of the series is the result of a perfect harmony of outstanding design, striking style and unparalleled performance. It transcends the traditional division between gig bags and cases and provides a new and practical solution to a classic problem - what's the best way to transport your instrument? The answer is clear - Reunion Blues RB Continental.
With a broad selection including options for fretted, brass, woodwind, stringed and percussion instruments, the RB Continental series delivers something for every musician.
Visit http://www.reunionblues.com to learn more.