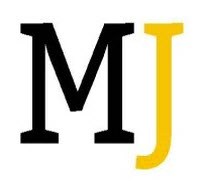 For us right now, it's about number one, that customer and user experience and as we're scaling up these new aspects, really learning to make sure that we knock it out of the park. - David Chait, co-founder of Travefy
(PRWEB) August 08, 2013
Roy Weissman, founder of MediaJobs.com recently interviewed David Chait, co-founder of Travefy. The interview, 12 Guys and 78 Emails Lead Travefy.com to $31 Billion Group Travel Market, will be available on MediaJobs.com, the leading resource for digital marketing and social media jobs.
Inspired by a Bachelor party planned wrong, the new start-up eases the burden of planning a group trip by allowing attendees to coordinate, collaborate and manage trip details on one platform.
"We are a tool that helps solve all of those pain points that you find when planning a group trip, whether it's find that right date or location, socially voting and determining what that best hotel or flight might be, and managing painful expenses to really determine who owes what and collecting that without the awkward conversations of begging for money," stated David Chait, co-founder of Travefy.
On track to have their core feature product development to be completed this fall, Travefy released their beta version of the platform in mid-April. Integrated with Facebook and Google, the new group travel platform, allows users to not only plan every detail of any trip but also book flights and hotels through their newly released booking engine. Travefy is expecting to add an expense management tool to the platform as well.
"The beauty of a tool like Travefy is we can help those larger travel groups that want to exotic to Las Vegas, coordinate those hotels, soon to be able to coordinate those flights and expenses. Or even those that want that local trip. You know, I grew up in Jersey. Those that just want to take the road trip down to Atlantic City for the night still need to figure out dates, still need to help coordinate all that. So the utility is there for any part of the spectrum," continued Chait.
With the user-experience a high priority, Travefy hopes to continue making their mark on the travel industry.
"For us right now, it's about number one, that customer and user experience and as we're scaling up these new aspects, really learning to make sure that we knock it out of the park," stated Chait.
About MediaJobs: Focusing on making job search easier by finding the great companies first.
MediaJobs.com is a digital news platform that combines the power of news articles with media job listings to bring rich context and strategic insight to jobseekers in the media landscape. MediaJobs.com provides source insider information from the hottest media companies, top players and products worldwide.