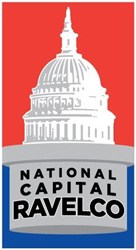 ...the higher score the higher the risk level...
Middletown, MD (PRWEB) August 06, 2013
Ravelco is based in Houston, TX which is one of the nation's hotspots for all types of vehicle thefts, including construction equipment. The area was rife with vehicle theft and a natural place to develop the most effective anti-theft device on the market then and today. There are many other hot neighborhoods and there is a tool that can help determine the local level of auto theft risk. The following test indicates by the higher score the higher the risk level in a given area:
LOCATION:
What is the city's population?
More than 250,000………8 points
250,000 to 100,001………6 points
100,000 to 50,001………4 points
50,000 to 10,000………2 points
Less than 10,000…….. 0 points
VEHICLE STYLE:
What type of vehicle is driven?
Sports car………… 5 points
Luxury car…………4 points
Utility vehicle………4 points
Sedan………………..3 points
Passenger van………1 point
Station wagon………0 points
VEHICLE AGE:
How old is the vehicle?
0-5 years……….… 2 points
6-9 years…………. 1 point
10 + years……….. 0 points
BONUS:
Add one point if living within
100 miles of an international border or port.
TOTAL:
Add up the total score to determine the level of protection recommended due to the level of risk for auto theft associated with the vehicle.
0-5 Points Layer 1 Common Sense
6-10 Points Layer 2 Warning Device
11-12 Points Layer 3 Immobilizing Device
13+ Points Layer 4 Immobilizing Device
There are several levels of vehicle theft. Opportunistic theft is the easiest type that amateurs may be drawn in as a participant. Unlocked doors, open windows, keys left in the ignition, door or in plain sight, a spare key hidden on the car, or a sunroof or convertible top left open or down are all temptations to the would-be thief. Easy targets are always preferred. A thief will "shop" in mall parking lots, parking garages and other busy locations where they can blend in with other foot traffic. They also choose dark corners or isolated portions of the parking area to avoid detection.
The National Insurance Crime Bureau (NICB) lists a number of common sense precautions every vehicle owner can take toward greater security in their layer 1 tier of vehicle security measures:
Layer #1 – Common Sense
Ignition Keys
If removed from the ignition after every use, ordinary ignition keys can significantly reduce the likelihood of theft.
Cost: Standard in all models
Benefits: Easy to use
Door Locks/Closed Windows
Door locks, the original anti-theft device, and closed windows effectively limit access to the vehicle's interior.
Cost: Standard in all models
Benefits: Prevents easy access
Park in a Well-Lit Area
Parking in a well-lit area discourages thieves from approaching a vehicle because of visibility.
Cost: None
Benefits: Prevents easy access
It may be tempting in the hot summer months to leave the sunroof or windows open just a little and a little is all a thief needs to gain access to any vehicle. No one wants their ride to become hot in the worst way, as part of a vehicle theft report!
Watch for the next report that will explore layer two of vehicle theft prevention as recommended by the NICB in the next report. To see a sneak preview, click the link to go to the NICB web site.
Ravelco can help, if the scoring was high on the test in this article. To see how, click the link and see the device details. Don't miss the Ravelco testimonials section where law enforcement personnel, insurance agents, construction company owners and security minded citizens have given their unsolicited opinions on how the device worked for them!
Ravelco has been helping to secure vehicles from theft for over 37 years with more than 4 million sold. It has been tested almost daily since 1976 and still NOT ONE vehicle has been stolen. National Capital Ravelco serves as the exclusive Ravelco distributor in Maryland, Washington DC and Northern Virginia. Please call or send an e-mail today to see how Ravelco vehicle security is 100% effective.