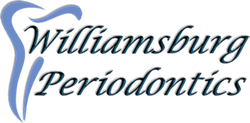 Williamsburg, VA (PRWEB) August 02, 2013
Dr. Michael Schroer of Williamsburg Periodontics can offer a new solution for patients who may be in danger of tooth loss due to periodontal disease. The Laser Assisted New Attachment Procedure (LANAP), the only FDA-cleared gum disease treatment that uses a laser, is not only effective at treating periodontal disease, it has also been shown to stimulate bone, preventing loss of bone density and helping bone reattach to the teeth.
The laser used during LANAP, the Periolase MVP-7, offers patients many benefits. First, the laser has a stimulating effect on the bone, promoting growth and regeneration. This can be crucial for teeth that are already damaged, barely attached, and at risk of being lost. Furthermore, when teeth are lost, resorption, or loss of bone, can follow due to the loss of stimulation from the tooth. When Dr. Schroer uses the Periolase MVP-7 to stimulate the bone, it helps prevent loss of teeth and subsequent bone loss. Conventional periodontal surgery offers no similar mechanism for stopping tooth and bone loss. Traditional surgery does remove gum disease, but the procedure is highly invasive and results in the loss of healthy gum tissue that would normally stabilize and shield teeth.
Another advantage of LANAP is that the laser only targets bacteria and diseased tissue; its wavelength is not absorbed by water, teeth, roots, or gum tissue, so no unnecessary damage is caused during the procedure. Conventional surgery requires cutting and sutures; patients typically experience some pain and bleeding, and there is a potential for complications to develop after surgery. With LANAP, patients enjoy predictable results and a short recovery time. At the end of the procedure, the Periolase MVP-7 is used to create a blood clot at the base of the gum pocket, which essentially seals off the area that is healing. This ensures a more sterile environment for healing, reducing the likelihood of tooth loss and subsequent bone loss.
Even if LANAP cannot save every tooth, the other solutions that Dr. Schroer offers patients are more likely to be successful after LANAP has been performed. Patients who want to know more about this new gum disease treatment can visit http://www.williamsburgperiodontics.com or call the office for an appointment.
About the Practice:
Williamsburg Periodontics is a periodontal practice offering patients personalized dental care in Williamsburg, VA. Dr. Michael Schroer has been practicing dentistry for over 22 years. He received his undergraduate degree from the University of Missouri and he graduated from Dental School at the University of Missouri. He earned his degree in Periodontics from the University of North Carolina-Chapel Hill. Dr. Schroer is part of one percent of dental professionals providing the most recent FDA cleared laser procedure for gum disease and periodontal treatment. To learn more about Williamsburg Periodontics and their dental services visit their website at http://www.williamsburgperiodontics.com and call 757-645-9565.