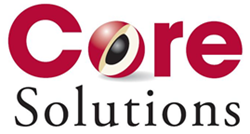 The addition of Dr. Parks to our Advisory Board will enable Core to maintain its lead in offering these capabilities while enhancing our customers' investments.
Wayne, PA (PRWEB) August 06, 2013
Core Solutions, Inc. is pleased to announce the addition of Joe Parks, MD, MPH to its industry leading Advisory Board. With this addition, the Advisory Board, made up of industry experts from all facets of health care, now boasts an individual recognized nationally as the leading authority on healthcare homes, a growing trend in mental, physical and behavioral health as well as social services.
"Healthcare homes (HH) provide "a cost-effective longitudinal 'home' to facilitate access to an interdisciplinary array of medical care, behavioral health care, and community-based social services and supports for individuals with chronic conditions," said Dr. Parks in a recent presentation.
"The support of this service deliver modality will gain momentum as a primary focus of service providers as well as Core Solutions itself. Seamless integration of this methodology into our Cx360 certified EHR and Case Management solution will ensure that our customers are using the most comprehensive, easy-to-use and value-based solution in the market place. The addition of Dr. Parks to our Advisory Board will enable Core to maintain its lead in offering these capabilities while enhancing our customers' investments," observed Ravi Ganesan, Core's CEO and President.
Dr. Joe Parks serves as the Chief Clinical Officer for the Missouri Department of Mental Health in Jefferson City. He practices psychiatry on an outpatient basis at Family Health Center, a federally funded community health center established to expand services to uninsured and underinsured patients in the Columbia, MI area. He recently served as the Division Director for the Division of Comprehensive Psychiatric Services for the Missouri Department of Mental Health. He also holds the position of Distinguished Research Professor of Science at the University of Missouri–St. Louis and Director of the Missouri Institute of Mental Health. He also serves as a Clinical Assistant Professor of Psychiatry at the University of Missouri, Department of Psychiatry in Columbia. He serves as President of the Medical Director's Council of the National Association of State Mental Health Program Directors. Dr. Parks has authored or coauthored a number of original articles, monographs, technical papers, and reviews on implementation of Evidence Based Medicine and Pharmacy Utilization Management and behavioral treatment programs. His work has appeared in several journals (Journal of Organizational Behavior, Journal of Psychiatric Practices, Psychiatry Quarterly, Manual of Clinical Emergency Psychiatry, Behavioral Interviews, Hospital and Community Psychiatry, and Advanced Studies in Nursing). He was awarded the 2006 American Psychiatric Association Bronze Achievement Award for a program controlling pharmacy costs by improving prescribing practices.
About Core Solutions Inc.
Core is provider of cross agency case management and electronic health record solutions. Headquartered outside of Philadelphia, Core has been providing enterprise software solutions to clients in the behavioral health and human services industries across the country for more than 14 years. Core's solutions securely automate the collection, distribution, processing, reporting and analysis of administrative, financial and clinical client data. For more information, please call 610-687-6080.