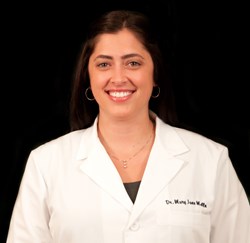 According to the Surgeon General, more than 51 million hours of school are missed every year due to dental illness.
Seekonk, Mass. (PRWEB) August 20, 2013
Like a visit to a pediatrician, scheduling a dental appointment for your children before they head back to school is essential to keeping them healthy throughout the school year. In fact, according to the Surgeon General, more than 51 million hours of school are missed every year due to dental illness.
Mary Jane Miranda, general dentist at Southcoast Smiles, says, "Bringing your child in to see a dentist before the start of the school year allows us to diagnose any problems and can help avoid the need to miss school later on in the year."
After a child has had a check-up and a professional cleaning, there are several things parents can do at home to ensure their children remain in good dental health.
1. Buy the right toothpaste. With so many choices on the market, it can be difficult to know which might be best. Says Dr. Miranda, "The brand of toothpaste doesn't matter as much as the ingredients in the toothpaste. The most important thing is that it contains fluoride, which strengthens enamel and protects teeth from decay."
2. Brushing. The standard brushing time is two minutes, which can seem like an eternity to children. According to Dr. Miranda, the brushing doesn't have to last exactly two minutes, but parents should monitor their children and make sure they're brushing for as long as possible.
3. Flossing. Once a child's permanent teeth start to come in, flossing becomes essential. Says Dr. Miranda, "Primary (baby) teeth usually have large spaces between them and particles caught between them can usually be removed simply by brushing. Once permanent teeth come in, the spaces between teeth become much smaller and removing plaque between teeth is more difficult."
4. Diet. Everyone knows that overindulging in candy and soda can result in cavities, due to the high level of sugar. However, acidic candy and carbonated drinks can also strip away the enamel of teeth. Limiting the amount of candy and soda your child consumes can play a huge role in avoiding dental decay. Whenever possible, allow them to drink Fluoridated water in place of soda or juice.
5. Mouth guards. According to the American Dental Association, more than 2 million teeth are lost every year as a result of sport injuries. Wearing a mouth guard that is properly fitted will help protect a child's teeth when participating in sports.
By following these tips and getting regular dental cleanings, children can greatly decrease the probability of missing school due to dental illness.
About Southcoast Smiles
Southcoast Smiles offers appointments before and after work and school, as well as Saturday appointments. For added comfort and convenience, all of the treatment rooms are equipped with heated massage chairs and TVs for patient entertainment. For additional information or to schedule an appointment, please contact Southcoast Smiles at 508-336-3655 or visit our website at SouthcoastPerfectSmiles.com.