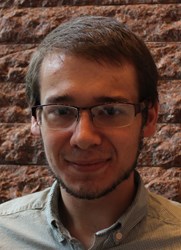 "The training he received at Georgia Tech allows him to jump right in and make an immediate impact. We look forward to seeing great things from Taylor!"
Atlanta, GA (PRWEB) August 20, 2013
AchieveIt, a leading provider of execution management and strategic planning software, announced the addition of Taylor Holden to its product development team as the company continues an aggressive expansion. Holden will be involved on the ongoing development of AchieveIt's software products.
As a recent May 2013 graduate of the Georgia Institute of Technology, Holden received a Bachelor of Science in Computer Science, with a concentration in Theory and Systems Architecture. While attending Georgia Tech, Holden interned at ClickSquared, a SaaS-based, cross-channel campaign management solution provider for B2C marketers.
"Taylor is a great addition to our product development team," said Jerry Pattenuade, AchieveIt's Chief Engineer. "The training he received at Georgia Tech allows him to jump right in and make an immediate impact. We look forward to seeing great things from Taylor!"
About AchieveIt
Serving more than 300 clients in 42 states and South America, AchieveIt helps organizations transform vision and goals into tangible business results by executing smarter, faster, and better. Through its suite of cloud-based strategy development and execution management applications, AchieveIt accelerates transformation through enhanced accountability, transparency and execution. The company provides an innovative set of online tools to develop, monitor, and implement strategic and operational plans, performance and quality improvement projects, and leadership and management programs. A national thought-leader on strategy development and execution management, AchieveIt offers free webinars and white papers on its website at AchieveIt.com.