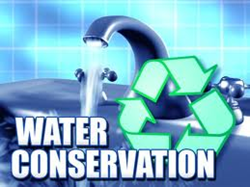 Your Emergency is our Urgency
Baltimore, MD (PRWEB) August 03, 2013
Start saving water in your house today because water conservation is important. When washing dishes, shaving, or brushing you teeth, do not keep the water continuously running. Check all faucets for any leaks.
Conserve water by taking shorter showers. When using a bathtub, plug the drain before running the faucet and adjust the temperature. Try to run the dishwasher and washing machine only once you have full loads.
Place a water bucket in the shower to catch the excess water and use the recycled water for plants. Barrels and large buckets placed outside your home are great for collecting rain water to use for your yard or plants.
The earth surface is 70% of water and only 1% of it can be used by people, water supply on earth is not endless and everyone on earth rely on such a small percentage of water, so please preserve and conserve so this benefit can be enjoyed for generations to come.
ServiceMaster by Singer is a full service restoration company serving the Baltimore Washington Metropolitan areas for over a decade. We are a leading restoration company providing Water Mitigation, Fire Damage Restoration, Mold Remediation, Complete Construction Services, Storm Damage Restoration, Crime – Trauma Cleaning, Hoarder Cleaning, and Residential and Commercial Cleaning Services. Call for more info: 855-5-Singer.