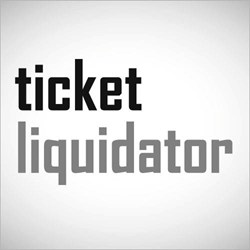 South Windsor, CT (PRWEB) August 05, 2013
The last chance to see Jay Z and Justin Timberlake in concert together on the Legends of Summer Tour kick-off on Aug 8 in Baltimore, Maryland and include stops in Boston and Philadelphia before the tour wraps in Miami Gardens, Florida on Aug 16. Timberlake will perform solo at the Rock in Rio concert in Brazil and the iHeartRadio Music Festival in Las Vegas before kicking off The 20/20 Experience World Tour in Montreal on Oct 31. Justin Timberlake tickets for tour stops in Los Angeles, Anaheim and San Jose, California go on sale to the general public on Monday, Aug 5. Justin Timberlake's fourth studio album "The 20/20 Experience: 2 of 2" is scheduled to be released on Sept 30. Fans can search for Jay Z and Justin Timberlake concert tour dates on TicketLiquidator.com.
All trademarks remain property of their respective owners. TicketLiquidator.com does not claim any right or ownership to any of the names contained in this release. These names are strictly used for descriptive purposes and do not imply an endorsement or partnership.
Ticket Liquidator is an online marketplace for tickets to live entertainment events. Since 2003, Ticket Liquidator has been providing a selection of event seating inventory which now exceeds $1 Billion. With seven-day Customer Service, PCI and SSL security certifications and a Worry-Free 125% Guarantee and Safety Net Program, Ticket Liquidator ensures that all purchases are made with confidence. Ticket Liquidator is in no way associated with any of the artists or venues listed.